Eduroam (Education Roaming) is a system that enables to connect to the internet automatically via simple settings made for the first time through mobiles in the institutions which are the member of this system. You can use the internet through this system which our university has been the member since 2012 in our all university campuses.
The countries that are the member of Eduroam: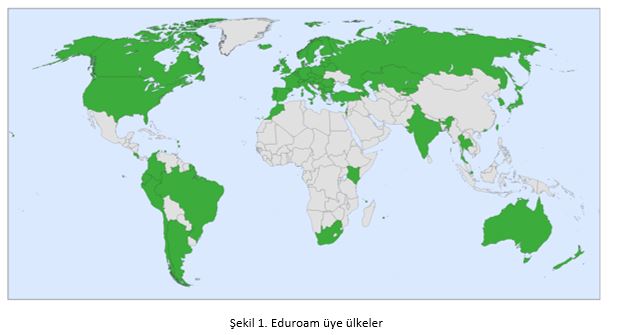 Our academic and administrative staff and our students can access to the system with the extension e-mail address @hitit.edu.tr and password. The guests connecting to the password request system developed by our IT Department can access to the internet through guest net with the username and password sent to their mobile phones.
Our University has been the member of EDUROAM since 2012
In accordance with establishing our wireless network infrastructure, our university was affiliated with eduroam confederation. With this membership, our staff and students who go to other institutions (abroad, domestic) which are the member of eduroam can benefit from the internet service of those institutions without any need to enroll and by using the username and password in our university. The same is for our guests coming from other institutions to our university.
The list of institutions which are the member of eduroam in Turkey: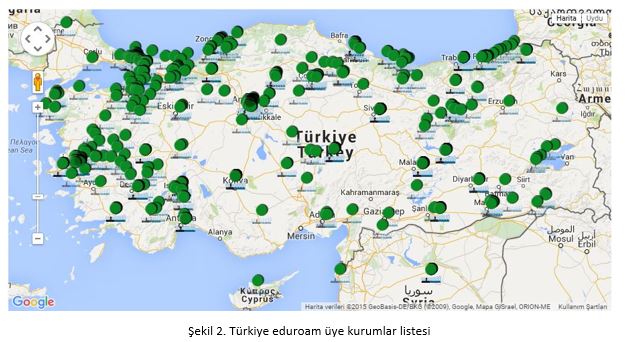 As of now, there are 95 institutions which are the member of eduroam. The service has been presented in 861 different locations in Turkey eduroam coverage zone with 9156 access points in total.
Eduroam Settings in Mobile Phones
Some protocol settings to use eduroam system on mobile devices are enough to do it. You can make mobile settings with the guidance of installation help document in http://www.eduroam.hitit.edu.tr/ayar.html prepared by our IT department Webpage for Eduroam connection settings: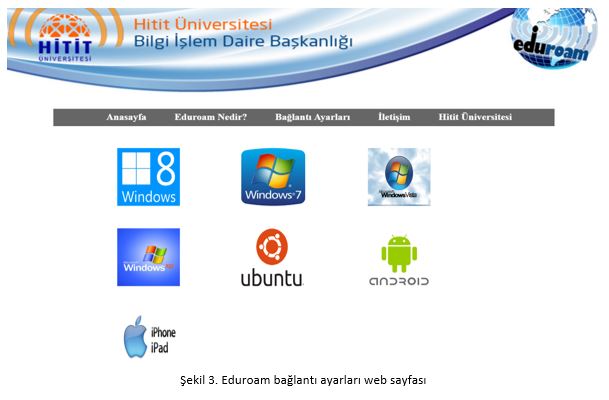 For more information and support, please contact to IT department.
Web address : www.bidb.hitit.edu.tr
e-mail : bidb@hitit.edu.tr

Tel : 0364 219 20 17

IT Department
Hitit University Rectorate
Kuzey Kampüsü Çevre Yolu Bulvarı 19030 Çorum / TURKEY