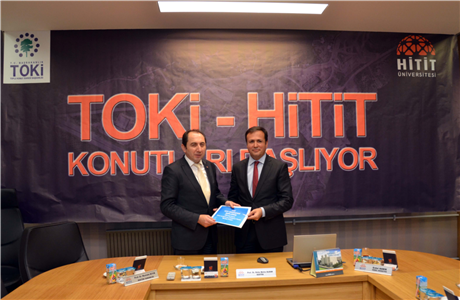 As is known, as a result the studies initiated in the direction of the request of Eğitim Bir-Sen workplace representation in our university, our request to the Prime Ministry Housing Development Administration (TOKİ) was concluded positively and preliminary request collection and application procedures were completed in cooperation with TOKI Presidency and Çorum Municipality Presidency for our academic and administrative staff as a social project in our University.
This project has been finalized and the project TOKİ has been put into action. On the official website of the TOKI Presidency, it is announced that the tender for construction of 699 houses, 1 commercial center and 1 mosque in Çorum province, central district, Kuruçay district and infrastructure and environmental regulation work will be done on July 27, 2017 at 14:00 hours. When our project is completed, our staff will have modern housing.
Detailed information about the project can be followed up on TOKI web page.
Kindly announced to those concerned.
Hitit University Rectorate
Kuzey Kampüsü Çevre Yolu Bulvarı 19030 Çorum / TURKEY