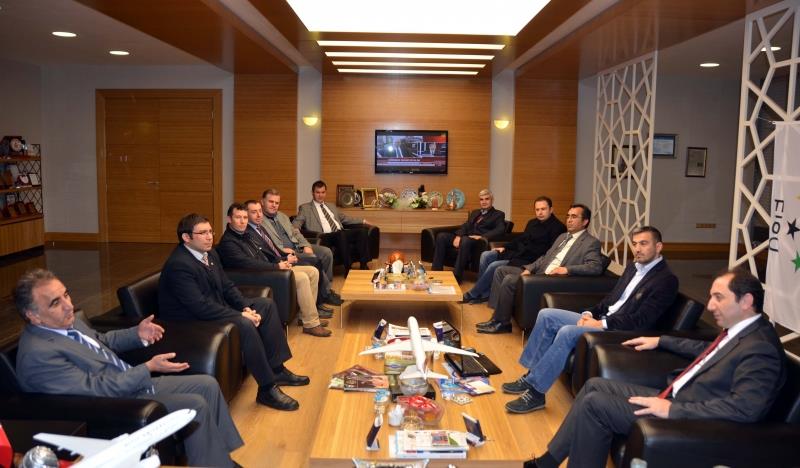 The committee which attended the business visit to Germany within the scope of "Strengthening Occupational and Technical Education and Training with Industrial Robots Programming Project (ERPA-METEG)" visited our Rector Prof. Dr. Reha Metin Alkan.
Stating that our university supports innovative studies, Rector Prof. Dr. Reha Metin Alkan informed that Hitit University Scientific and Technical Research and Application Center (HÜBTUAM) to be opened and TECHNOCITY will make great contributions both to Çorum and to our country in terms of research-development and innovation activities.
The business visit was carried out with the aim of observing production, programming and application fields of Industrial Robots by a team of 10 experts from project coordinator Hitit University, project partner Çorum Organized Industrial Site, project stakeholders Ece Bath Company and Çorum Industrial Vocational High School.
Mercedes-Benz Manufacturing Plant and Museum in Stuttgart, Porsche Plant and Museum, KUKA Robot Plant and KUKA Robot College in Augsburg, Germany Scientific and Technical Museum in Munich, BMW Plant and Museum were visited between the dates of 10-15 November 2014 and the team attended "Electronica 2014 Fuarı - Munich Electric and Electronic Fair" in 11-14 November 2014.
Hitit University Rectorate
Kuzey Kampüsü Çevre Yolu Bulvarı 19030 Çorum / TURKEY