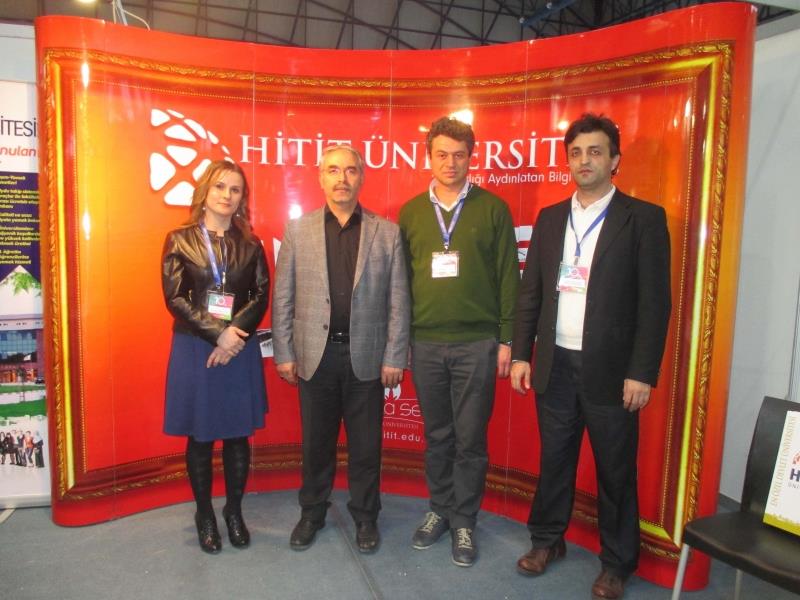 This time Adana was our stop in our educational journey.
The fair organized as a part of "Higher Education Days" was held in Sakıp Sabancı Sports and Exhibition Center in Çukurova University, Adana. Lec. Serkan Tuluk, Assistant Manager of İskilip Vocational School, Assistant Secretary General Süleyman Akyol, Research Assistant Emel Okur in the School of Health, Lec. Abdulkadir Özdemir in İskilip Vocational School and Hasan Çiğdem, the student of the department of Metallurgical and Materials Engineering took part in the fair representing our university.
Our university which focuses on science and technology in the education system and is integrated with the world by tunning in foreign student exchange program while modernising its materials on behalf of keeping up with the times attracted a great deal of attention of students in Adana.
In the stand of our university on which students, counselors and parents showed great interest, introductory information was given about our university departments, programmes, quotas, points, scholarships to the students, part-time work opportunities, international student mobility, club activities. Additionally, detailed information on education and social life in our university was given to those interested in our university.
The next stop of our university in educational journey will be Denizli on April 16th – 17th, 2015.
Hitit University Rectorate
Kuzey Kampüsü Çevre Yolu Bulvarı 19030 Çorum / TURKEY