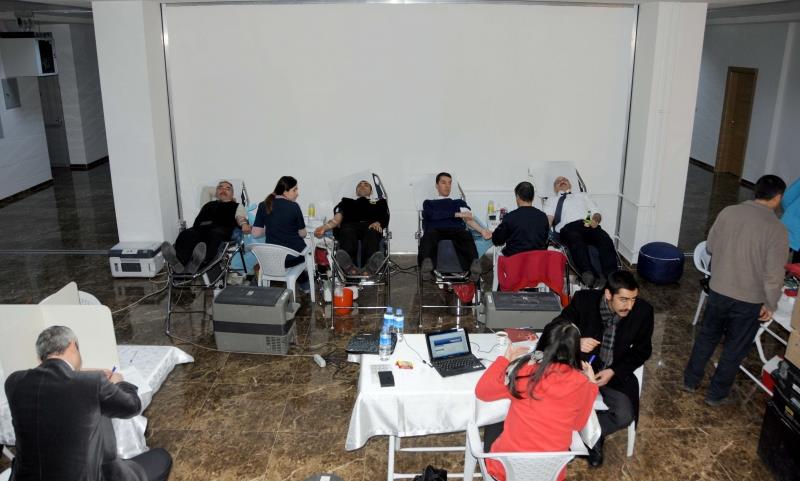 Our university staff donates blood to Turkish Red Crescent in the Rectorate building.
In the sense of social responsibility, blood donation is made to the needers this year as every year.
Turkish Red Crescent team says that blood donation provides recuperation for the needers and also making blood donation is beneficial for the donors.
A cooperation protocol between Turkish Red Crescent and our university earlier was signed and presentations were carried out in order to further the awareness of our university students about blood.
Our university believes in the cooperation with Turkish Red Crescent for the healthier future and supports such activities within the bounds of possibility.
Hitit University Rectorate
Kuzey Kampüsü Çevre Yolu Bulvarı 19030 Çorum / TURKEY