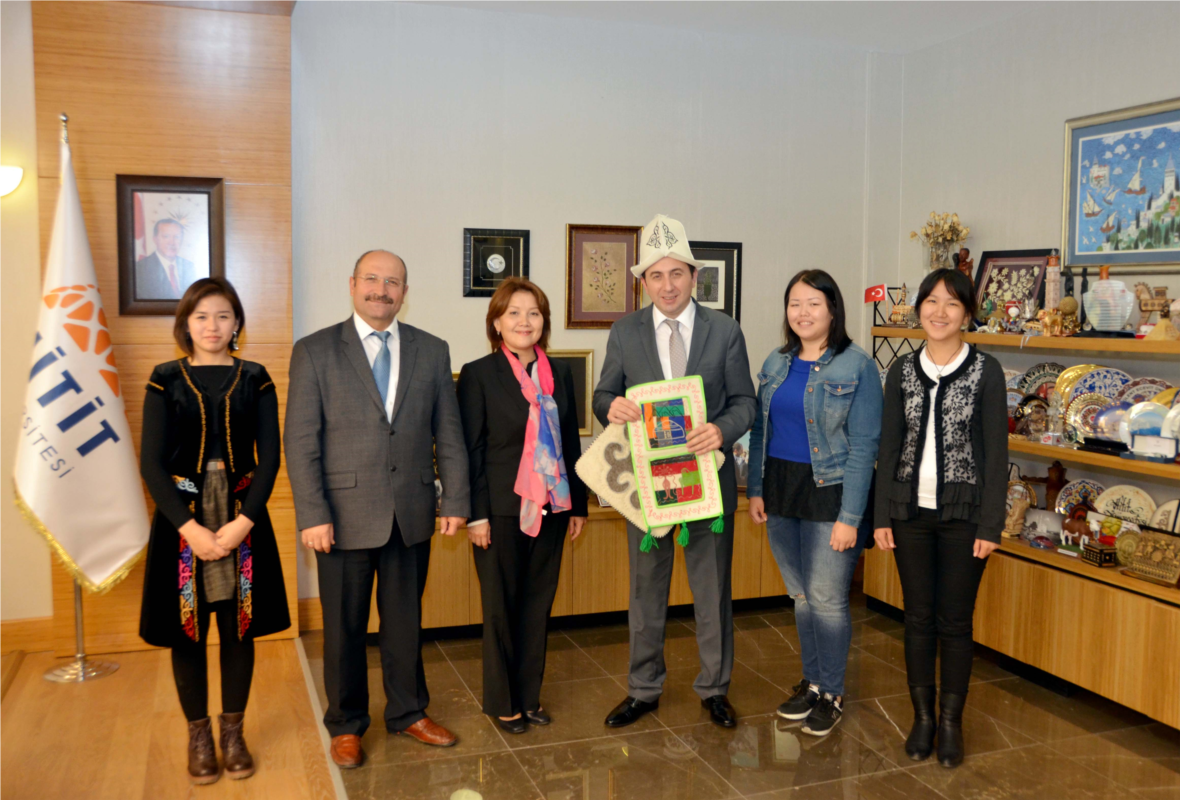 Lect. Elmira Osmonova coming from Krgyz Russian Slavic University within the scope of Mevlana Exchange Program and Krgyz Students visited our Rector Prof. Dr. Reha Metin Alkan with Mevlana Program Coordinator Assoc. Prof. Dr. Abdurrahman Asan.
Expressing his gratitude for the visit, our Rector Prof. Dr. Reha Metin Alkan stated that our university has made great progress in terms of bilateral agreements with the universities especially in Turkic Republics, Africa and Balkan geography and all over the world during the internationalization process enabling knowledge sharing, academic staff and student exchange.  
Krgyz guests expressed that they were glad to be in our University and would encourage the students and academic staff in their country to come our University which put great importance on internationalization. 
Hitit University Rectorate
Kuzey Kampüsü Çevre Yolu Bulvarı 19030 Çorum / TURKEY