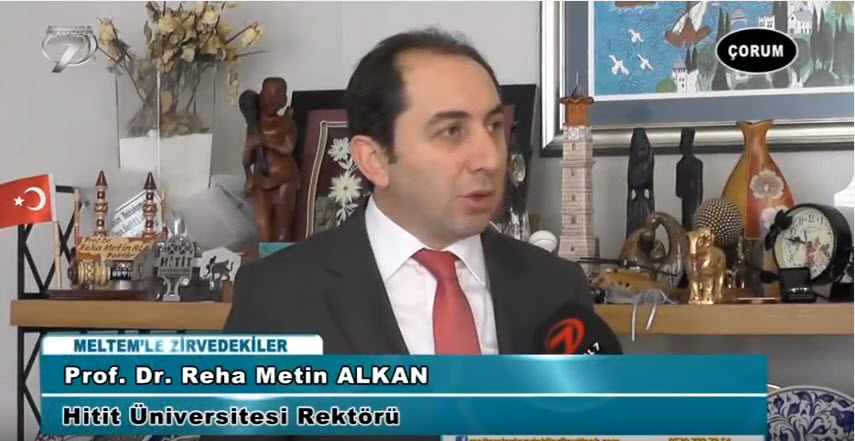 Our Rector Prof. Dr. Reha Metin Alkan shared information about our university in the interview in the program "Meltemle Zirvedekiler" broadcasted on Channel 7 Europe.
"Founded in 2006 and having 16.000 students, Hitit University has become one of the most dynamic, largest and most important institutions of our province with 8 faculties, 3 institutes, 2 high schools, 7 vocational schools, 11 research and application centers. We are trying to prepare our students ideally for the future with the technocity, central laboratuary, international works and the employment-oriented departments.
The number of our protocols of Erasmus and Mevlana Exchange Program has been increasing every passing day and serious support is provided for students to benefit from these programs. We invite all the students to this education environment which is students and human-focused." Prof. Dr. Reha Metin Alkan said.
Hitit University Rectorate
Kuzey Kampüsü Çevre Yolu Bulvarı 19030 Çorum / TURKEY