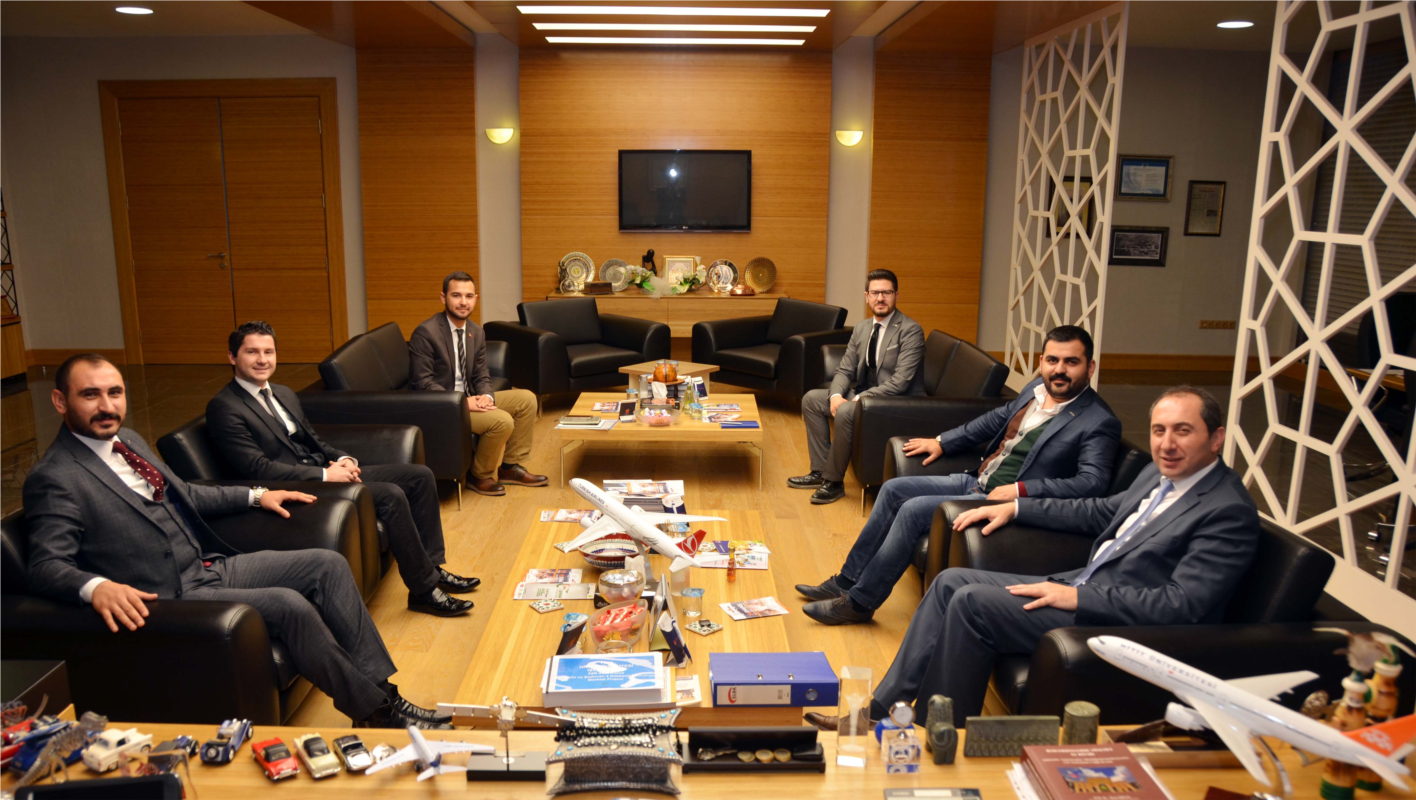 Independent Industrialists and Businessmen Association (MUSIAD) subsidiary Young MUSIAD Executive Board of Çorum Branch visited our Rector Prof. Dr. Reha Metin Alkan.
Providing information on the studies carried out by Young MUSIAD, Alper Tığlı Head of Young MUSIAD Çorum Branch stated that they were interested in the developments of our University and the cooperations of Hitit University with especially industry were of great importance and emphasized that they were open to any Project with our University. Furthermore, Alper Tığlı thanked to our Rector Prof. Dr. Reha Metin Alkan for his successful studies.
After stating that we regard civil society organizations which play an important role in the development of the society as one of the most important stakeholders of our university, our Rector Prof. Dr. Reha Metin Alkan emphasized that the studies of Young MUSIAD have great importance on the future of our city and country. He added that university-industry, university-sector cooperation are significant and we have great opportunities in Turkey. 
Hitit University Rectorate
Kuzey Kampüsü Çevre Yolu Bulvarı 19030 Çorum / TURKEY