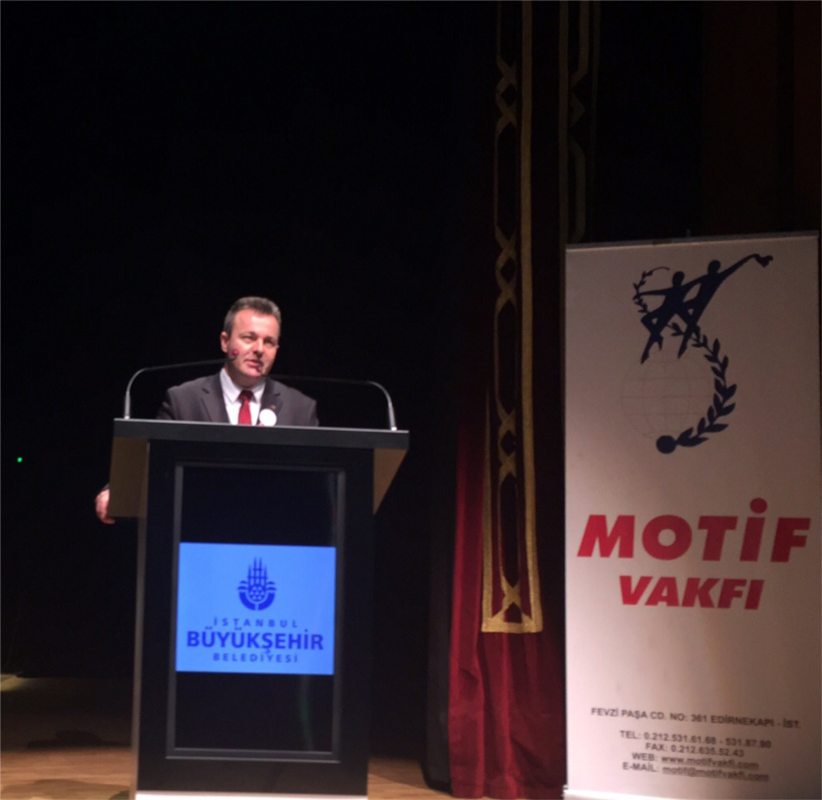 Our university was awarded the 'Motifs Special Award' within the context of "21. Motif Folklore Awards" by Motif Foundation owing to the academic activities for introducing Çorum's folklore, keeping it alive and hand it down the next generations.
Since 1995 every year, Motif Foundation has rewarded the person, the institutions and foundations due to their works for folklore and culture. This year, 3 institutions Tokat Governorship, TİKA(Turkish International Cooperation and Development Agency) and Hitit University have been awarded. Our university rectorate has become one of the four universities awarded for 21 years. Hitit University was the only university deemed worthy of the award.
Our university is in collaboration with reserachers and writers of the city to move the values in our city national/international dimensions. We try to introduce our city's history, culture. In this context, our university applied to "21. Motif Folklore Awards" competition in order to advertise the introductory research and activities about the culture of Çorum. From many applications in Turkey, folklore studies in our university and the books and other studies of Pedagog-Writer Ethem Erkoç and Abdülkadir Ozulu were presented to the Motif Foundation in a file and application to the competition was completed. Our university academician Prof. Dr. Seçil Satır and our university Science and Arts Faculty academician Assoc. Prof. Dr. Meral Demiryürek brought these studies together, necessary process was completed successfully and the file was presented to the jurors of the foundation. As a result of the evaluation, our university was awarded the Motifs Folklore Special Award.
Motifs Folklore Special Award was presented to our Vice-Rector Prof. Dr. Mustafa Bıyık on behalf of our university in the ceremony held in Istanbul Cemal Reşit Rey Concert and Congress Hall with the collaboration of Motif Foundation and Istanbul Metropolitan Municipality.
We congratulate everyone contributing to this success and wish continued success for our university and city.
Hitit University Rectorate
Hitit University Rectorate
Kuzey Kampüsü Çevre Yolu Bulvarı 19030 Çorum / TURKEY