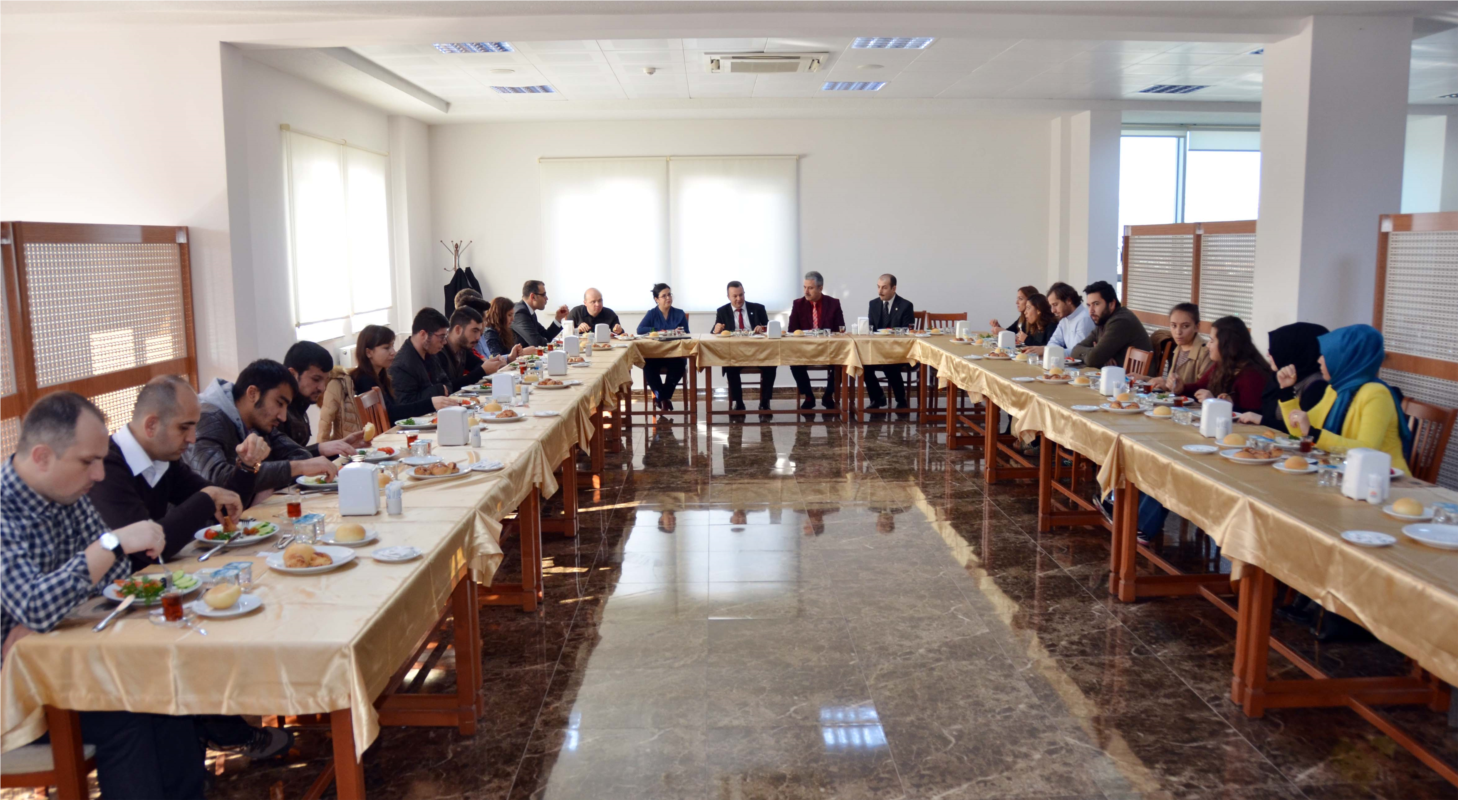 A meeting was organized in our university within the scope of 'International Day of People with Disability, 3rd December'. Our University Vice Rector Prof. Dr. Mustafa Bıyık, Disabled Student Unit Coordinator Asst. Prof. Dr. Nur Şat, Disabled Student Unit representatives and disabled students attended the meeting.
As Hitit University, the primary aim is to enable the disabled individuals to attend the social life, to benefit from equal opportunities. Accordingly, the problems which the disabled individuals encounter and solutions offers were discussed with Disabled Student Unit representatives in the meeting by aiming to create awareness in the society.  
Furthermore, facilities enabling disabled individuals to benefit from all the fields freely and easily were discussed with the Directorate of Construction and Technical Works in the meeting. This meaningful day was hoped to increase awareness and responsibility in the society by enhancing the life quality of the disabled people and their families. 
Hitit University Rectorate
Kuzey Kampüsü Çevre Yolu Bulvarı 19030 Çorum / TURKEY