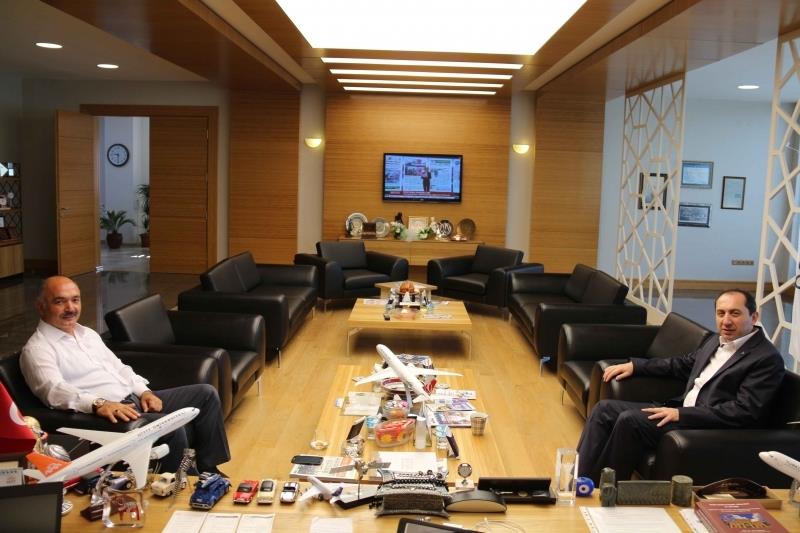 Mustafa AYDIN who is the Mayor of Dodurga paid a visit to our Rector in his office.
Mustafa AYDIN said that they would like to cooperate with Hitit University in the projects they planned and they congratulated Prof. Dr. ALKAN for his successful works by expressing their satisfaction for the positive developments in Hitit University.
Expressing his satisfaction with the visit, Rector Prof. Dr. Alkan said 'Our University is developing rapidly in all respects with the supports of all the members of the university.' Prof. Dr. Reha Metin ALKAN wished them much success and thanked them for their beliefs and supports for the university.
Hitit University Rectorate
Kuzey Kampüsü Çevre Yolu Bulvarı 19030 Çorum / TURKEY