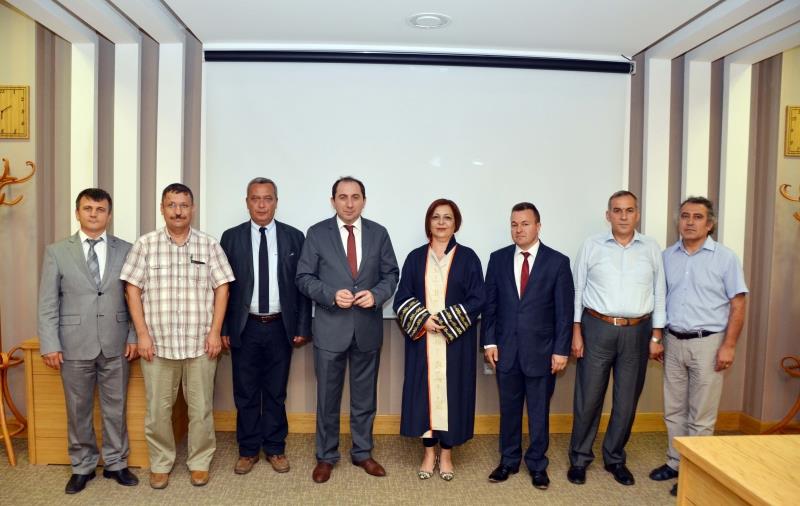 Our academicians were gowned for their new titles ascending by our university Rector Prof. Dr. Reha Metin Alkan.
Prof. Dr. Refika Ferda Artüz, Dermatological and Venereal Diseases of Internal Medicine Sciences Department, Faculty of Medicine has been dressed up with professorship gown by Rector Prof. Dr. Reha Metin Alkan.
While there were 16 Professors, 20 Associate Professors and 79 Assistant Professors in total 115 academic members by 2011; there are 145 Assistant Professors, 33 Associate Professors and 46 Professors in total 224 academic members by this year.
We congratulate our academicians whose titles have ascended and wish them continued succees.
Hitit University Rectorate
Kuzey Kampüsü Çevre Yolu Bulvarı 19030 Çorum / TURKEY