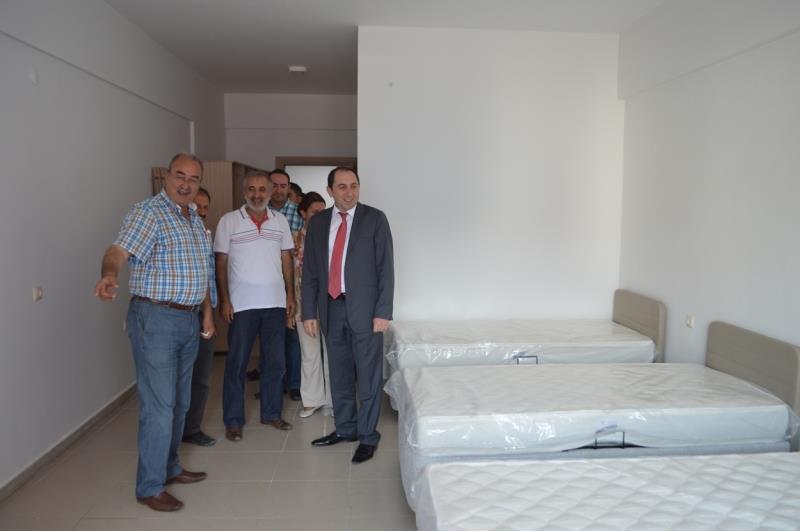 Our university Rector Prof. Dr. Reha Metin Alkan visited the girls' dormitory of 1500 which Erzenler Construction Company' owner Şevket Erzen is getting it made. Signing the capacity of dormitory in Çorum is on the average of Turkey, Rector Prof. Dr. Alkan said 'Qualified dormitory is very important in terms of preferability of our university. I thank everyone who contributes to this investment.'
Getting information about the dormitory which will come into service in 2015-2016 Academic Year, Prof. Dr. Alkan stated that the average of higher education's dormitories in Turkey is 17% and this stuation is 40% in Çorum which is a proud.
Rector Prof. Dr. Alkan added 'The students who study in Çorum will not have any problem with the accomodation. They will be hosted in a comfortable and safe place in Çorum and prepare for the future. Parents rest assured about this issue. The capacity of girls' dormitory in Çorum has reached 2.600 with the new dormitory investment of 1.500.
Rector Prof. Dr. Alkan expressed his sympathy with credit and dormitories institution of 1.500 people for Çorum.

Hitit University Rectorate
Kuzey Kampüsü Çevre Yolu Bulvarı 19030 Çorum / TURKEY