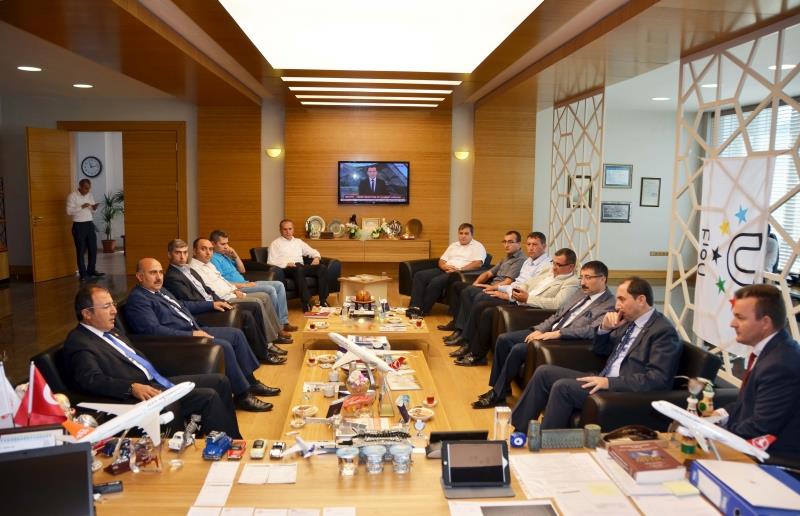 AKP Çorum Deputy Cahit Bağcı accompanied by Bayat Mayor Ekrem Ünlü, AKP Provincial Head Rumi Bekiroğlu and the committee with them visited our Rector Prof. Dr. Reha Metin Alkan.
Stating his belief in joint studies on behalf of contributing to our city and the university and our Rector who has been working since his inauguration, AKP Çorum Deputy Cahit Bağcı expressed his content about the developments in our university.
Emphasizing that Bayat's people are really enthusiastic about opening a vocational school and are also ready to meet all the needs such as building, vehicle, staff for the school, Cahit Bağcı asked for the support from our Rector Prof. Dr. Alkan with respect to opening vocational school in Bayat and said he was ready to give any kind of support for branding Çorum and our university.
Being content with the visit, our university Rector Prof. Dr. Reha Metin Alkan said "Our university tries to be precursor in every aspect by gaining favor for the geography that it is in with the fund of knowledge it has, and we attach importance on the vocational schools which train technical personnels for who the country needs. We take care of opening employment oriented department/programs."
Hitit University Rectorate
Kuzey Kampüsü Çevre Yolu Bulvarı 19030 Çorum / TURKEY