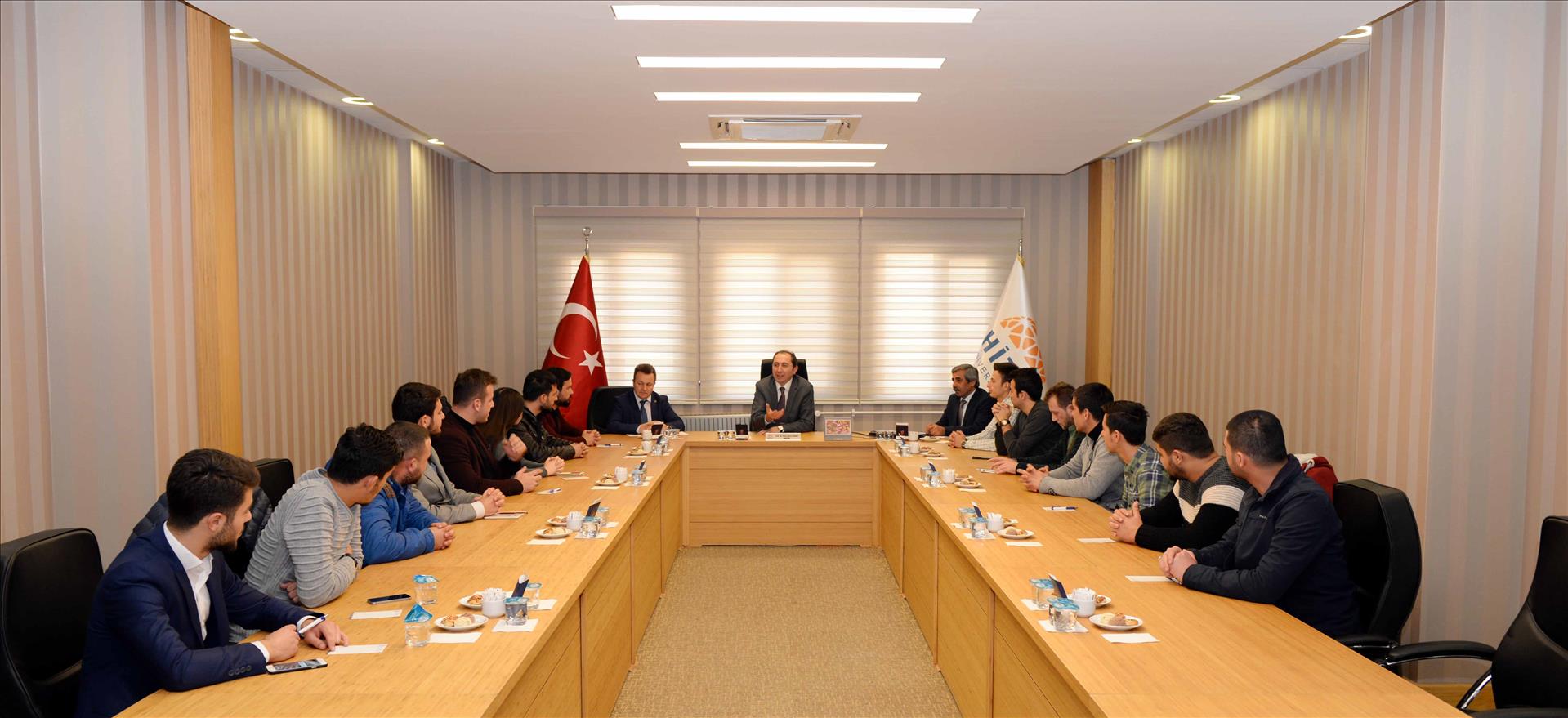 Our Rector Prof. Dr. Reha Metin Alkan came together with representative students of the units who have just been selected. Our Rector Prof. Dr. Reha Metin Alkan,  Vice-Rector Prof. Dr. Mustafa Bıyık, Head of Student Affairs Directorate Ömer Çırak and students who have been selected as Unit Representatives attended the meeting.
 Our Rector Prof. Dr. Alkan thanked the students who participated in the selection by showing encourage to involving in the selection. He also thanked them because the elections passed smoothly, fairly gentlemanly within courtesy rules. He said that they would like to catch a nice synergy by providing to organize various activities all together as the university management.
 Prof. Dr. Alkan also stated that the university aimed to work with students in a coordinated way so student representation was very important in order to evaluate their problems and suggestions for solutions, the representatives should show the necessary diligence in this regard, the need of our country for young people had increased much more these days. By highlighting nationalism, Our Rector Prof. Dr. Alkan says "Today, the power of technology is steadily increasing. In this sense, we have a lot of work for you young people to entrust the future. As the Great Eastern Architect Necip Fazıl said you must be so sharp as to notice the darkness in the darkness. You can also do this as the owner of the favor. 
 As announced before, students representatives of the units will select the university student representative in the 25th of November, 2016.
Hitit University Rectorate
Kuzey Kampüsü Çevre Yolu Bulvarı 19030 Çorum / TURKEY