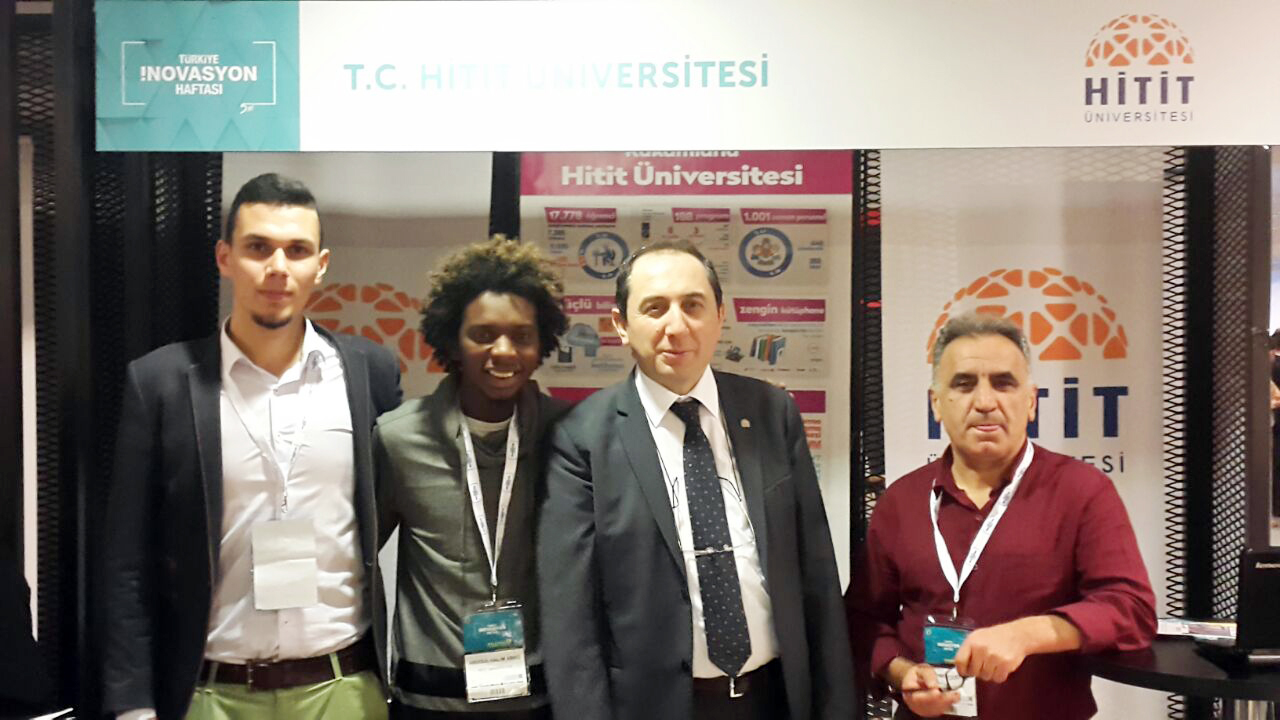 Our University attended Turkish Innovation Week Events which has been held by Turkish Exporters Council since 2012 and was organized fifth time this year. 
During the event which was organized in order to support innovative works for sustainable development and gathered prominent firms from 10 different countries with 140 universities conducting R&D and innovative studies, information regarding the products developed within our University was provided by Inst. Mehmet Aydınkal Coordinator of Project Coordination Unit, Lect. Tuncer Acar, Furkan Mütlü and Kamil Arkan students from Technical Sciences Vocational School and Abdoul Halim Abbo student from Economics and Administrative Sciences Faculty. 
Rector Prof. Dr. Reha Metin Alkan who visited our university booth attracting intensive attention emphasized that viewpoints and R&D investments played a significant role in transforming countries into structures producing their own technology, exporting and thus having competitive capacity in global world. Within this framework, stating the importance of university-industry-sector cooperation, Rector Prof. Dr. Alkan underlined that great importance should be placed on innovation, R&D, design and branding in order to increase the effect of export, an essential factor for maintaining economic stabilization assured recent years and a sustainable growth. 
Hitit University Rectorate
Kuzey Kampüsü Çevre Yolu Bulvarı 19030 Çorum / TURKEY