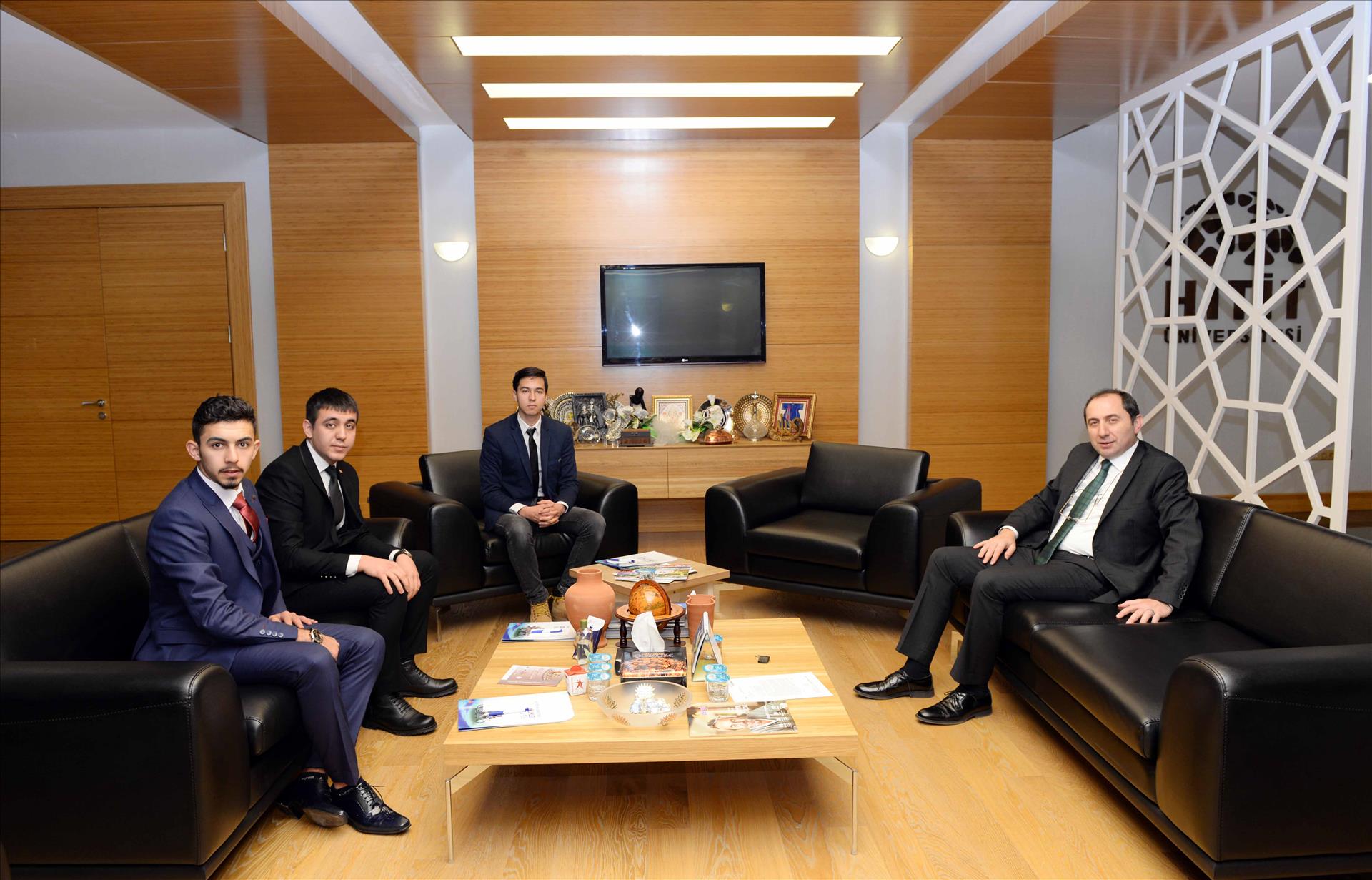 Following the selection process of Student Council in all departments/programs, units of our University, Student Council Head Aslan Canyurt and Student Representatives visited our Rector Prof. Dr. Reha Metin Alkan.
Expressing his gratitude for the visit and thanking all the students who participated in the selection of Student Council Head and Unit Representative for their courage and self-confidence,  Prof. Dr. Alkan stated that he wholeheartedly believed that they would perform their duties in the best way and congratulated  them.
Rector Prof. Dr. Alkan emphasized that the need of our country for youth had increased recently and advised them to make projects including national feelings. Besides, he thanked them for smooth and gentlemanlike selection process. Representatives of departments/programs, units and Student Council Head who will work 2 years have been selected within the context of procedures and principles determined by Higher Education Council. 
Hitit University Rectorate
Kuzey Kampüsü Çevre Yolu Bulvarı 19030 Çorum / TURKEY