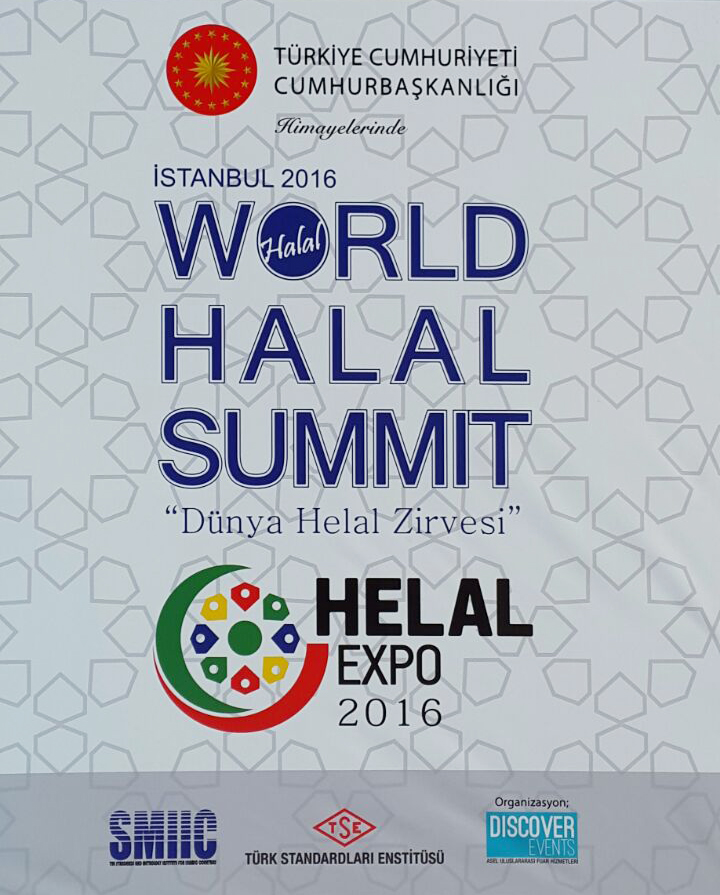 Within the collaboration of Turkish Standards Institution (TSE) and Islamic Countries Standards and Metrology Institute (SMIIC) in the presidency, the second in this year's World Halal Summit 2016 was held in 15-17 December 2016 in İstanbul Lütfi Kırdar Congress and Exhibition Center with the participation of many experts who are recognized as authority from 60 countries, especially Turkey.
In the activity in which our Rector Prof. Dr. Reha Metin Alkan and Prof. Dr. Abdullah Çolak who is the director of Distance Education Application and Research Center participated, many different topics such as food, clothing, Islamic finance, cosmetics / medicine and tourism were discussed and competent / expert scientists presented their studies.
The Halal Market is expected to hit $ 3.4 trillion in 2019.
Islamic finance and halal industry in the world trade market grew rapidly and reached 2 trillion dollars. This figure is expected to be 3.4 trillion dollars in 2019. It is noted that the world food and beverage spending is $ 6.7 trillion in 2014, and $ 1.1 trillion is the halal food and beverage trade. There are estimates that this figure, which has increased steadily in recent years, will rise to 1.6 trillion by 2020. The rate of Turkey's halal market is approaching 15 billion dollars on average and this rate increases by 100% every year.
As for Islamic Banking (Participation Banking), banking services in Turkey constitute 6% of this area. The Turkish Participation Banks Association is aiming to reach 15% of the market share of the estimated participation banking sector by 2025.
In today's world where competition and change are experienced rapidly, our university which is continuing to work with the aim of supporting the development of our society and contributing to the whole humanity organized a panel "Place and importance of halal food in terms of producers and consumers" within the collaboration of Presidency of Religious Affairs, Turkish Standards Institution and Chamber of Commerce and Industry of Çorum in 2012.
In 2015, with the participation of many experts and Prof. Dr. Hayrettin Karaman, especially who specialize in the subject, Islamic Banking was discussed in detail in "New Horizons in Participation Banking" panel.
Hitit University Rectorate
Kuzey Kampüsü Çevre Yolu Bulvarı 19030 Çorum / TURKEY