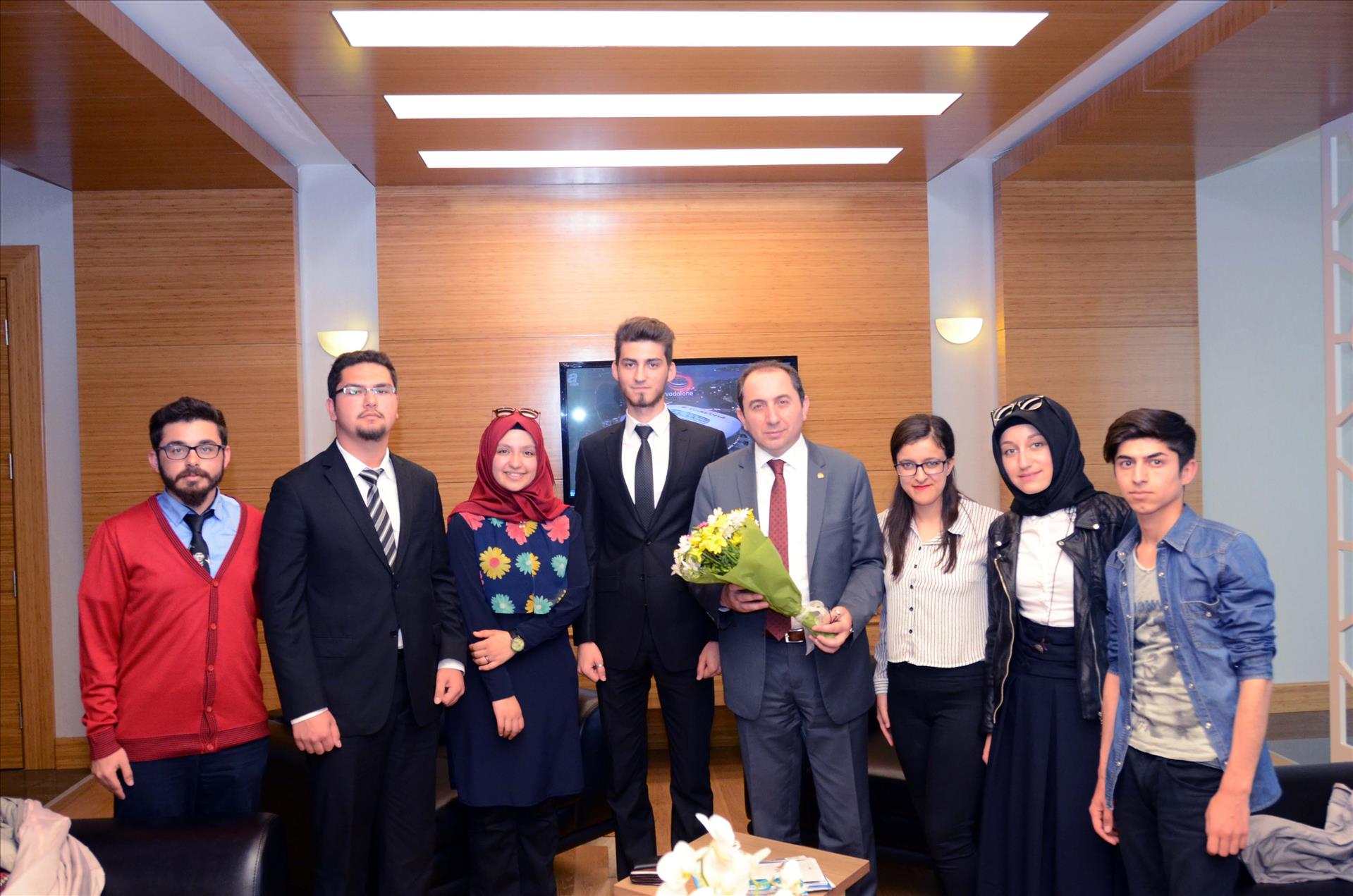 Our university Entrepreneur Leaders Club director Ergin Korkmaz and new board members visited Prof. Dr. Reha Metin Alkan.
Ergin Korkmaz who is the director of our university Entrepreneur Leaders Club gave information about the functioning of the club and the activities they do and stated that the club aimed to ensure the formation of the entrepreneurship and leadership culture in our university and train the youths acting in a spirit of entrepreneurs and leaders in all areas. Ergin Korkmaz thanked our university Rector Prof. Dr. Reha Metin Alkan.
Our Rector Prof. Dr. Alkan said "We give importance to student-oriented management approach and club activities of the students. In this context, we encourage our students to participate in national/international social and cultural activities and support them within the bounds of possibilities of our university." Finally, Prof. Dr. Alkan wished success to students of Entrepreneur Leaders Club.
Hitit University Rectorate
Kuzey Kampüsü Çevre Yolu Bulvarı 19030 Çorum / TURKEY