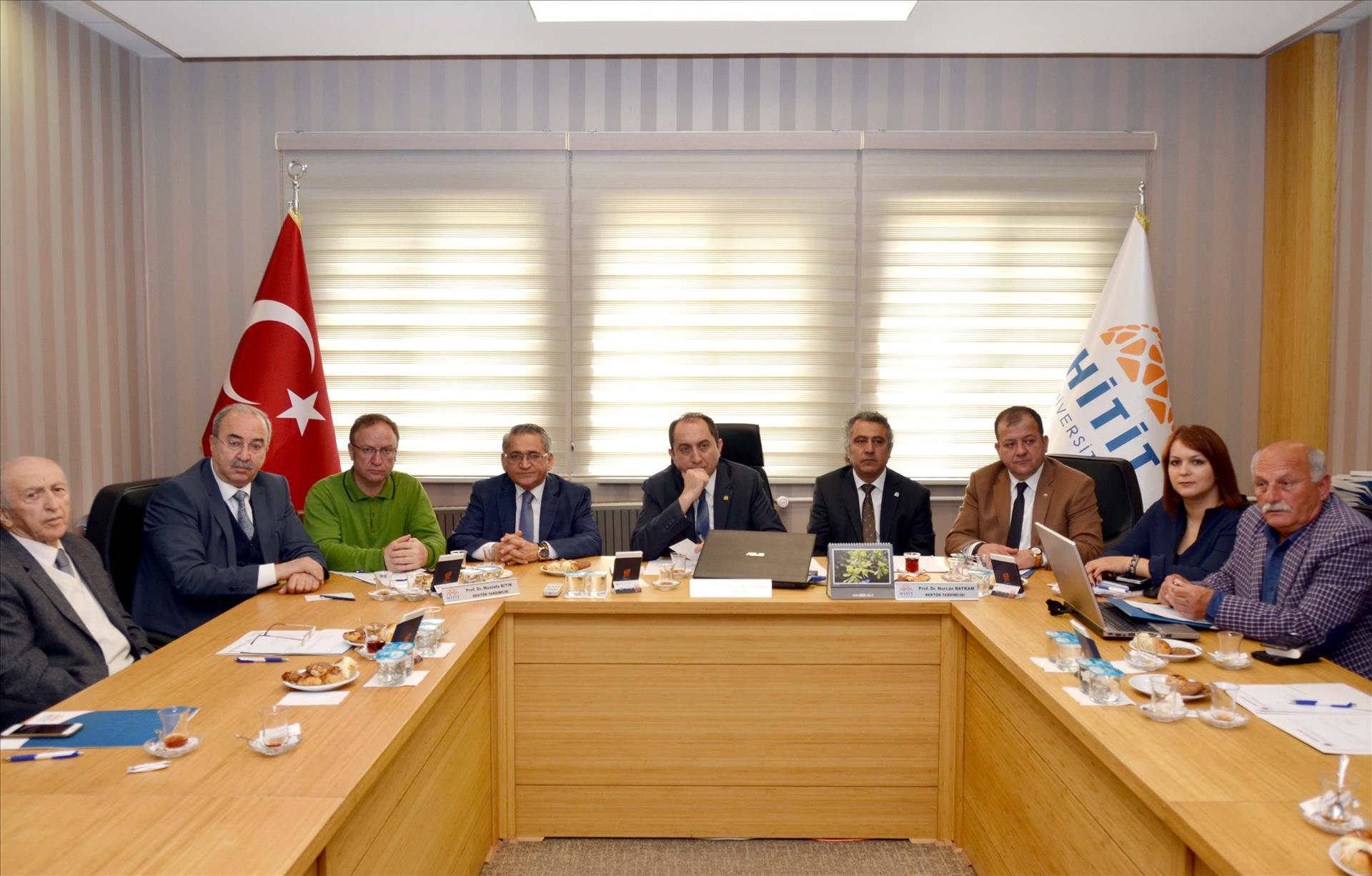 Çorum Hitit Foundation annual general meeting was held with the participation of foundation members in our University Senate Hall.
Works carried out by the foundation and the projects planned for the future were discussed in the meeting.
The director of the foundation, Reha Metin Alkan stated that Çorum Hitit Foundation which is one of the oldest and most established educational and cultural foundations of our city would continue its work in many fields apart from providing scholarships hereinafter and thanked those contributing and supporting to the foundation by expressing that the foundation would climb the corporate ladder in social, cultural and other fields with the support from all the stakeholders of the foundation.
Hitit University Rectorate
Kuzey Kampüsü Çevre Yolu Bulvarı 19030 Çorum / TURKEY