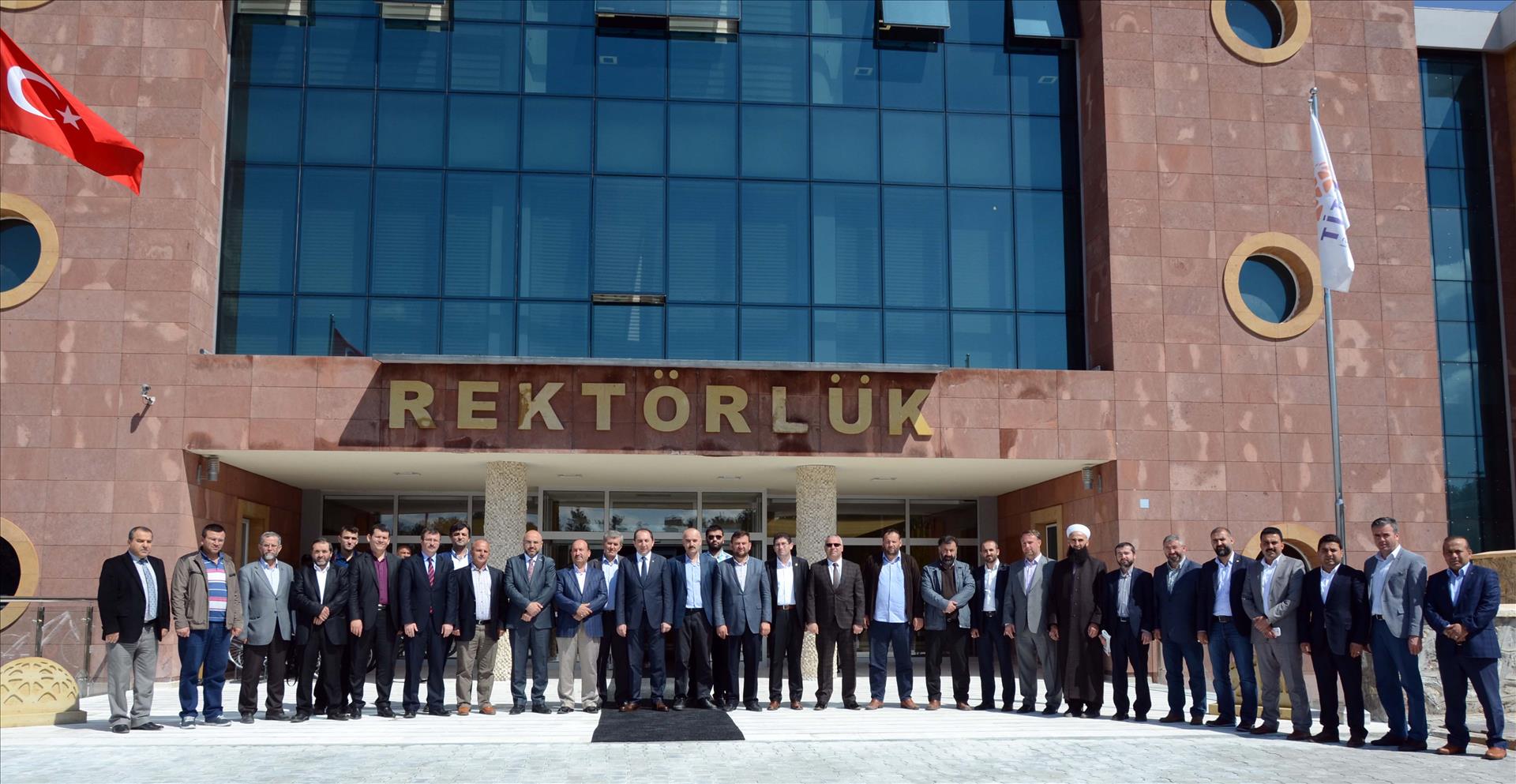 Our Rector met the representatives and members of Human Values Platform. At the meeting,  "Çorum at All Point" symposium which will be organized on 28-30 April with the cooperation of Hitit University, Çorum Municipality, Çorum Human Values Platform was discussed.  
Our Rector Prof. Dr. Alkan said that they collected more than 163 proceedings for such a special issue from all across Turkey than they expected. He added that it would be a distinguished symposium including a great many issues about Çorum. He also thanked to everyone who made great effort for this organization
Assist. Prof. Zekeriya IŞIK, the head of Vocational School of Social Sciences, gave more details about the symposium saying that the symposium will be held in 8 sessions synchronously in 5 different halls, 161 proceedings in total, 158 of which are oral and 3 of which are posters, will be presented and more than a hundred of these proceedings will be presented by academicians and researchers out of Çorum.
Our Rector Prof. Dr. Alkan expressed his content saying that the symposium will contribute much to promotion and development of Çorum with the presentations that include the issues of historical, social, cultural economics, sports and Islamic mysticism. 
Hitit University Rectorate
Kuzey Kampüsü Çevre Yolu Bulvarı 19030 Çorum / TURKEY