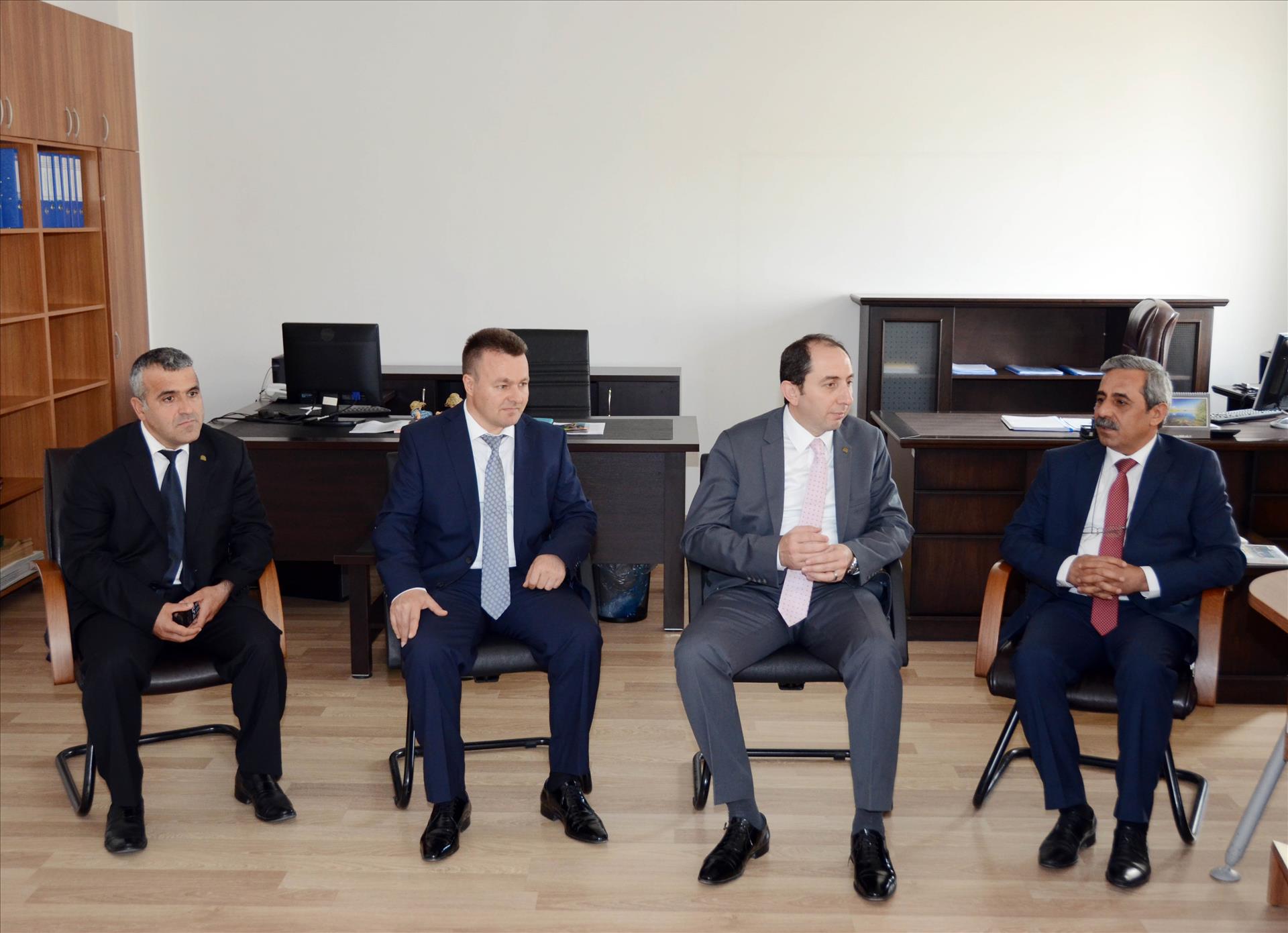 As Higher Education Council has announced the dates of registration and additional placement in 2016-2017 Academic Year and getting ready for announcing our quotas for the year, Rector of our university Prof. Dr. Reha Metin Alkan visited Student Affairs Office to observe current status and the studies carried out for the coming registration term.
During the visit, our Rector Prof. Dr. Alkan stated that the office conducts all the procedures of the students entitled to register at our university before registration till their graduation within laws, regulations, directives and implementation fundamentals; provides necessary information and documents in kind, safe and fast way;  follow information and technologies for the satisfaction of the students, academic and administrative staff and make necessary announcement for the students in the quickest way on University web page and Student Affairs web page, by email and SMS.  Rector Prof. Dr. Alkan thanked all the staff working in each unit of the University with maximum effort.
Stating that all associate degree, bachelor's degree and postgraduate program students carries out all the procedures on Hitit University Student Information System (HUBIS), Prof. Dr. Alkan emphasized that HUBIS was developed by the programmers and staff from Student Affairs Office and this software is versatile, modular, upgradeable and safe. Besides, our Rector said that the number of programs has risen from 116 in 2012 to 185 with 60% increase; the number of our students has risen from 11.000 in 2012 to 16.000 with 45% increase.
Head of Student Affairs Office Ömer Çırak stated that the candidates placed in Higher Education program by OSYM according to 2016-OSYS result can register by going to the related university or they can make online registration. He mentioned that 60% of the students registered online last year and our university promotes it. Online registration will be open between 12-16 August, in person registrations between 15-19 August, additional placement selection procedures 26-30 August and additional placement registrations 06-09 September. He added that Student Affair Office provides service with 15 staff and our Rector provides any support all the time. He thanked our Rector for his support. 

Hitit University Rectorate
Kuzey Kampüsü Çevre Yolu Bulvarı 19030 Çorum / TURKEY