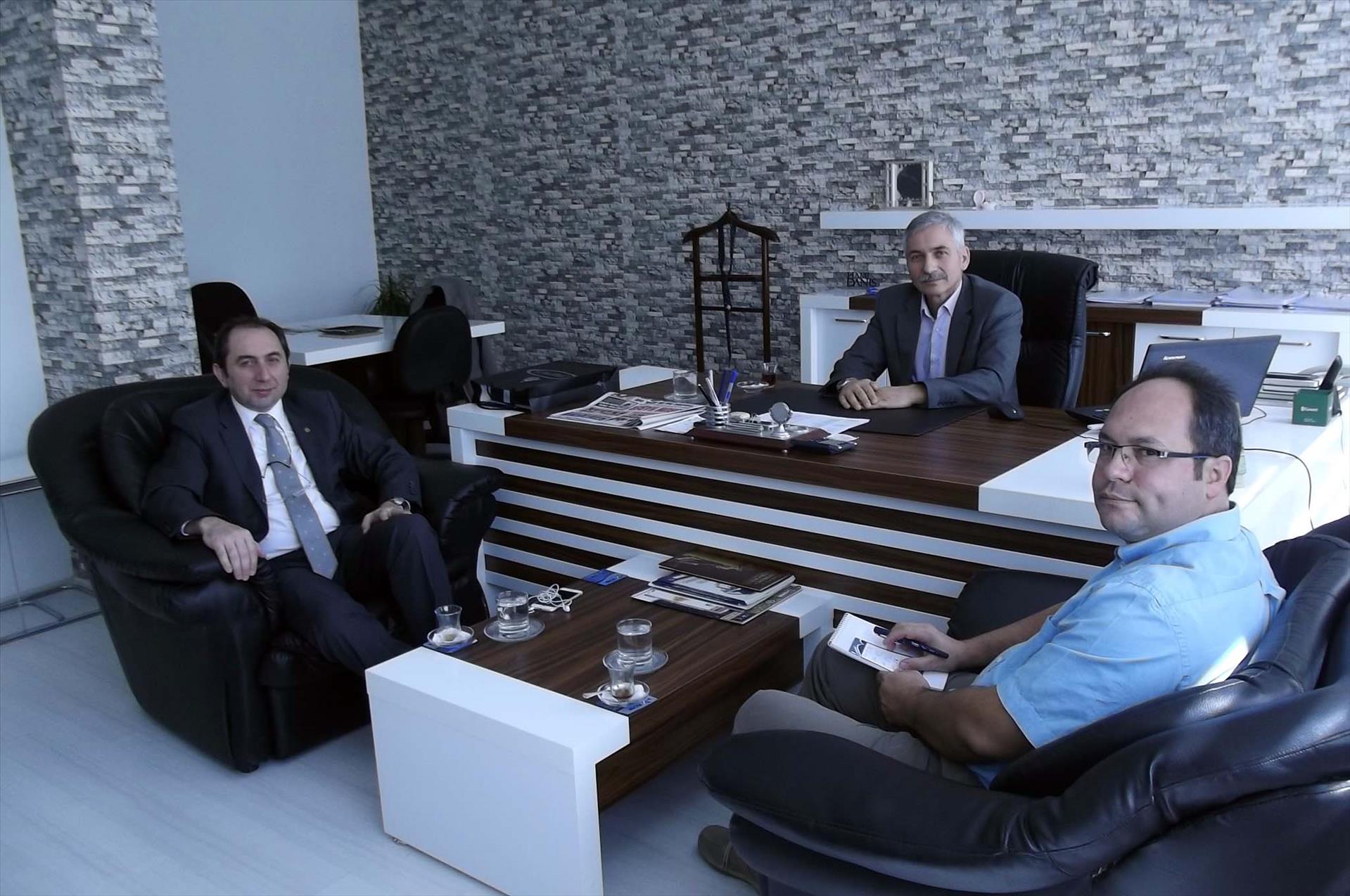 Our university Rector Prof. Dr. Reha Metin Alkan and Asst. Prof. Dr. Eşref Savaş Başcı who is the coordinator of Entrepreneurship Course visited KOSGEB(small and medium industry development organization) Çorum Director Hami Danış in his office. 
Emphasizing the importance of cooperation between our university and KOSGEB, our Rector Prof. Dr. Alkan said "Applied Entrepreneurship Training" which is presented as elective course again in the Faculty of economics and Administrative Sciences in 2016/2017 academic year will give a new perspective for the students studying in the field of Business Administration, Economics, Political Science and Public Administration and Public Finance." 
Stating that Applied Entrepreneurship Training would be studied in other faculties and Vocational Schools of our university, our Rector Prof. Dr. Alkan thanked KOSGEB director Hami Danış and KOSGEB staff for the support and contribution to Applied Entrepreneurship Course. 
Being content with the visit, KOSGEB Çorum director Hami Danış said that they were always ready to support our university and presented his thanks to our Rector prof. Dr. Alkan for his efforts on the University-industry collaboration and its continuity. 
The detailed information about Applied Entrepreneurship Training takes place in the webpage of www.girisimcilik.hitit.edu.tr
Hitit University Rectorate
Kuzey Kampüsü Çevre Yolu Bulvarı 19030 Çorum / TURKEY