Panel titled "Şekip Şahadoğru Who is Çorum's Value on His 85th Birth Anniversary" Held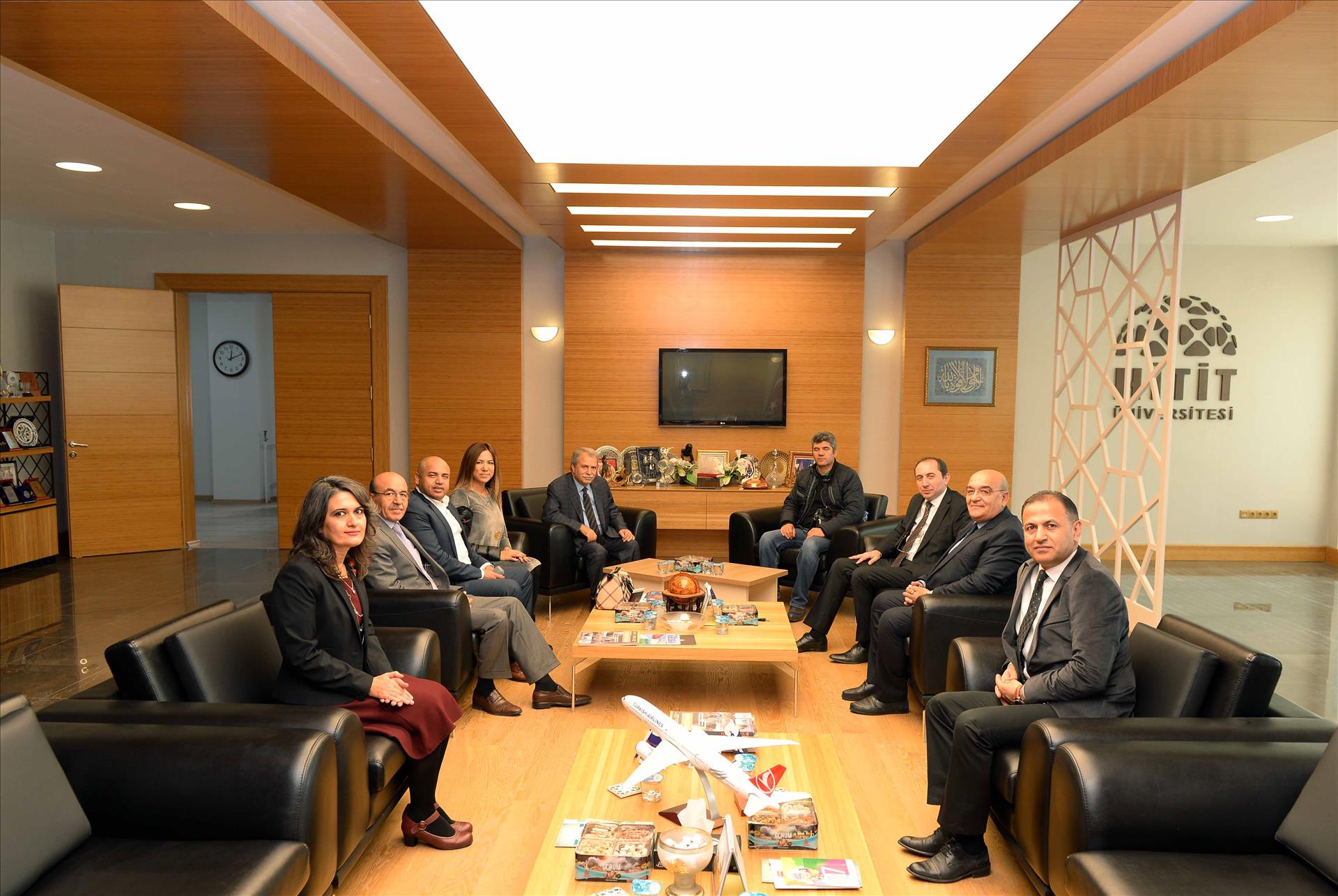 An activity consisting of a panel and a concert was organized in the business association of our university with Çorum Municipality titled "The Values ​​of Çorum: Şekip Şahadoğru in the 85th Anniversary of Birth".
The program run by the Turkish Language and Literature Department of the Faculty of Science and Literature, started with the visit of the participants Dr. Ali Yakıcı, Bayram Bilge Tokel, Mehmet Cetin, Seyit Ali Aykaç, Nazlı Öksüz and Erkan Şölen to our rector Prof. Dr. Reha Metin Alkan in his office and expressed their satisfaction from being invited to our university. 
Governor of Çorum Necmeddin Kılıç, Çorum Deputy and Parliamentary Supervisor Salim Uslu, Corum Deputy and Parliamentary Supervisor Tufan Köse, Rector of the University Dr. Reha Metin Alkan and Municipality Deputy Mayor Zeki Gül and a large number of listeners participated in the program and it started with the slide show of Şekip Şahadoğru's life story after reading the poem and the anthem of Independence in HİTU Vocational School In the Ethem Erkoç Conference Hall. 
Professor Abdulkadir Ozulu, who composed video and photographs compiled from the archives about the life of Şahadoğru, also made a speech after the demonstration that he read a petition about Şahadoğru. Dr. Reha Metin Alkan expressed his happiness first of all in such an activity. He expressed that universities should contribute not only to education, research and development or investment but also to humanity in a city and a universal sense in which they are involved in cultural aspects. Hittite University also expressed that they want to achieve this and this event is an important event for presenting the cultural values ​​of our city to all people. as an opportunity.
The event ended with presentations of plaques and gifts to Ismihan Şahadoğru, wife of Şekip Şahadoğru.
Hitit University Rectorate
Kuzey Kampüsü Çevre Yolu Bulvarı 19030 Çorum / TURKEY