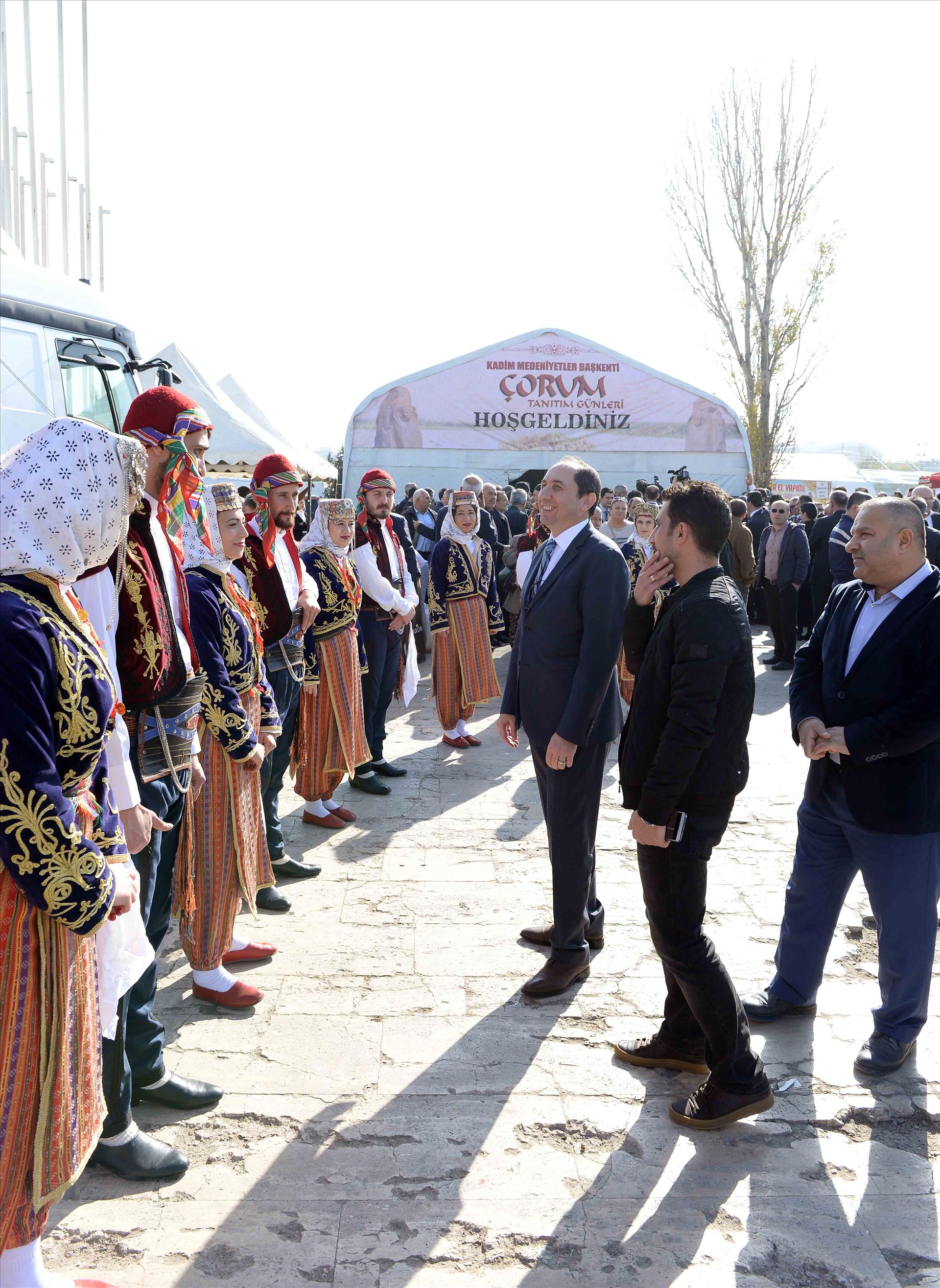 The 4th Corum Promotion Days were held at the Ankara Atatürk Cultural Center, where the Peace and Brotherhood was introduced by culture, education opportunities and delicacies with the history of the Citizen Civilizations.
During the 4 th Çorum Promotion Days, which was opened with the participation of the President of the Grand National Assembly of Turkey, Ismail Kahraman, on 16-19 November 2017, Corum Governorship, Çorum Municipality, District Governorships, other institutions and organizations and non-governmental organizations were included.
Governor Necmeddin Kılıç, speaking at the opening ceremony of 4th Çorum Promotion Days, stated that Çorum is an important city with its agriculture and tourism with its entrepreneurial group of people who are struggling with its tactics and patriotic manpower by means of Çorum's industrialization. "Corum is the source of civilization in the world, the heart of Anatolia Geography, Çorum, which is the province where Hattushan is located, has deserved to be introduced to the world better. Of course, we will try to introduce the elements, riches and potentials to you for four days."
Parliament Speaker Kahraman made a speech before cutting the opening ribbon in the program, "This promotion days are very beautiful. We see the richness of our country. This is how our cities and cities are fused together. I would like to congratulate him who started this beautiful project. "
Highlighting Corum's 5000-year history civilization, Mr. Kahraman said: "Corum is a truly nationalist powerful city. There are many contributions to our history. There are so many states that do not have a face to face. Our state was a powerful world state. There were 3 continental. We did not dominate the seven seas. We spread over an area of ​​twenty million square kilometers. We were a powerful world state distributing justice to the world. Foreign aid also ranked second in America as the first in quantity. Turkey as the first national income. "
In the activity where our university is exhibited with the presentation stand, our Rector Prof. Dr. By Reha Metin Alkan. Mehmet Aydınkal, our foreign students and other staff members gave information about our university and its facilities, and the developments.
Parliament Speaker Ismail Kahraman, who visited our stand together with the protocol members, took a snapshot with our foreign students by receiving information about the work that the university has conducted.
Hitit University Rectorate
Kuzey Kampüsü Çevre Yolu Bulvarı 19030 Çorum / TURKEY