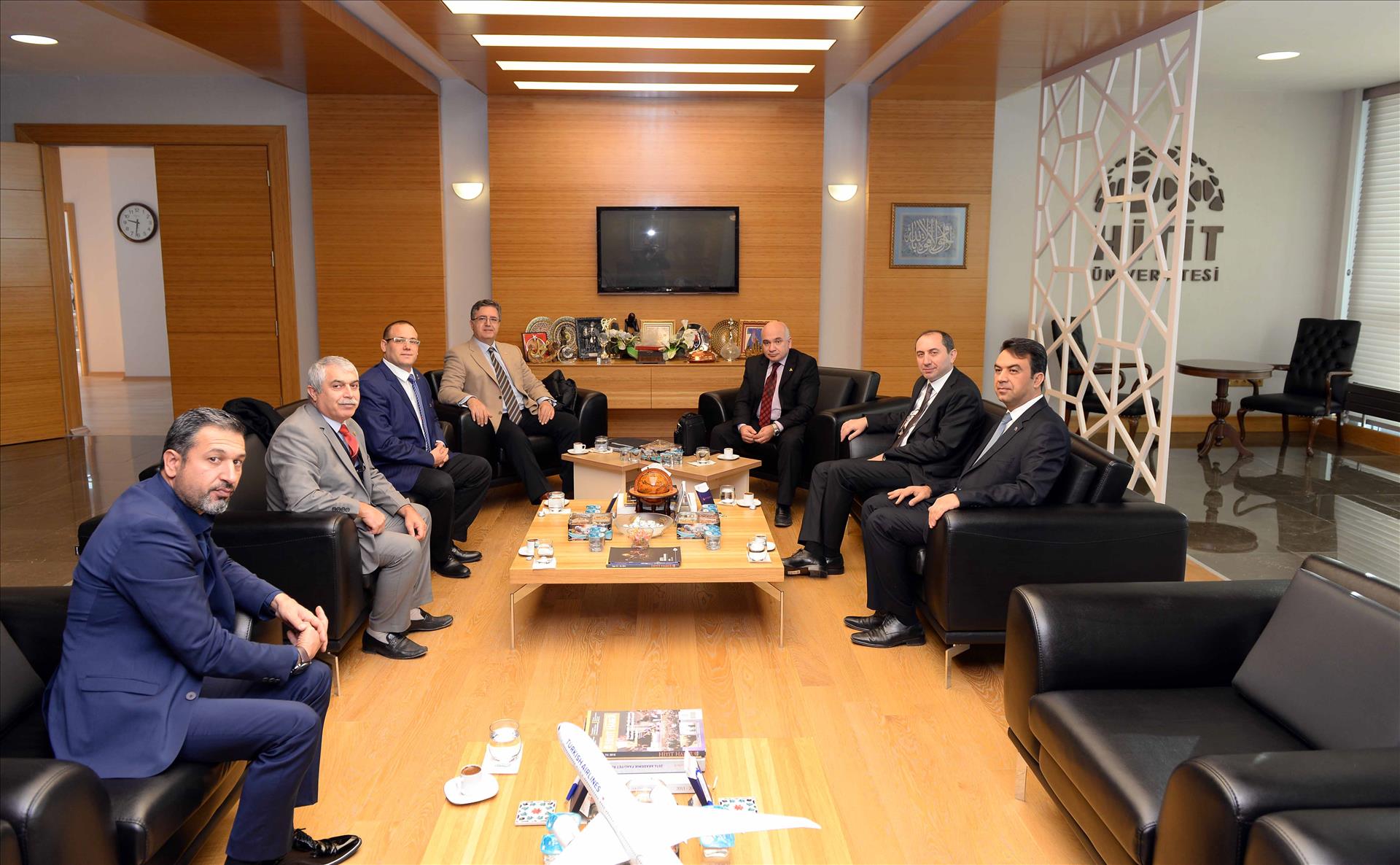 The panel titled "Problems Regarding Production and Marketing of Bee Products" in partnership with our university and Çorum Beekeeping Association was organized in Ethem Erkoç Conference Hall.
Rector Prof. Dr. Reha Metin Alkan, Dr. Ali Korkmaz from Samsun Provincial Directorate of Food, Agriculture and Animal Husbandry, Yücel Saygı, President of Çorum Bee Cultivators, Director of Beekeeping and Bee Products Application and Research Center Asst. Prof. Dr. Ali Salur and many guests attended.
Being in a state of silence and starting after the reading of the Turkish National Anthem, the opening speech was given by the Director of Beekeeping and Bee Products Application and Research Center Dr. Ali Salur. Asst. Prof. Dr. Ali Salur gave information about the establishment purpose, activity, vision and mission of the panel. He also provided information on the Center's work by exploring the Center's aims to conduct research on bee and bee products, organize scientific meetings, collaborate with stakeholders, and conduct apitherapy research.
Finally, Assist. Prof. Dr. Ali Salur added that the aim with this panel is to present the knowledge and experience of those who are experts in the sector to the service of the producers, to share and to raise awareness. He thanked Dr. Reha Metin Alkan, Çorum Beekeepers Association, panelists and everyone who contributed to the event.
Our Rector Dr. Reha Metin Alkan stated that our Center for Beekeeping and Bee Products Application and Research has signed many works and their aims are acting with the consciousness of contributing to our city in every field. At the same time, today we are told that we are in agriculture country and that we are obliged to do good works by using the technology as much as possible in animal husbandry. Dr. Alkan added that they will be very happy as a university if they can contribute to people who are willing to do this.
With this panel organized, they stated that they are aiming to improve the problems or production in this area. "I hope to draw a road map by consulting together. If you work with us, we can help you. There's nothing we can not do with you. I wish the Panel to be instrumental in the return of good co-operation. " Dr. Reha Metin Alkan said, "This university is your university. As a university we are ready to do all kinds of activities. We are here for you. "He thanked everyone who participated in the panel.
After the speeches are completed, Dr. Ali Salur and Ali Korkmaz made their presentations on "Problems Encountered in the Production Process and Suggestions for Solution" and Mr. Yücel Saygı, President of Çorum Bee Cultivators, continued with the presentations on "Production and marketing problems of bee producers in Çorum".
Other speakers of the panel were ARMASAD Chairman Zeynel Kürşat Utlu whose topic is "Production and Marketing Problems of Beekeeping Materials", BALDER Deputy Chairman of the Board of Directors Isfendiyar Uzumcu whose topic is "Sustainability and Food Safety in Production, Supply and Quality" and Apilab System Manager Ufuk Alpat whose presentation is "Sustainable Quality and Education in the Scope of the Regulations Applied in the National and International Honey Market". After the presentations were completed, the plaques were presented to the participants.
Hitit University Rectorate
Kuzey Kampüsü Çevre Yolu Bulvarı 19030 Çorum / TURKEY