According to GreenMetric 2017 World Universities Ranking results, our University has ranked 11th among 24 private and state universities in Turkey and ranked 7th among state universities.
GreenMetric ranked 619 universities in 76 different countries of the world this year and world universities are evaluated in terms of infrastructure, energy and climate change, waste, water resources, transportation and education in line with the environmental awareness and green campus target.
Our university ranked 383rd in the world ranking in which first three rankings were University of Wageningen University in the Netherlands, Nottingham University in England and the University of California-Davis University in the United States.
GreenMetric, in which universities are assessed through their work in combating global climate change, energy and water conservation, waste management, green transportation and education for this goal, is a platform that aims to raise awareness about environmental awareness all over the world and aims to put forth the role of universities in this regard. Universities are participating in an increasing number each year and respected universities around the world are also included.
Our university, with the aim of an environmentally-friendly Green Campus, is committed to undertaking studies to ensure that the necessary conditions and resources for the protection of the environment are fully ensured and provided.
For this purpose, with the triangulation system, our university is working on the improvement of energy and natural resource management, the systematic maintenance of waste management procedures, recycling, lighting and heating, and taking into account the environmental consciousness at every stage in our new buildings.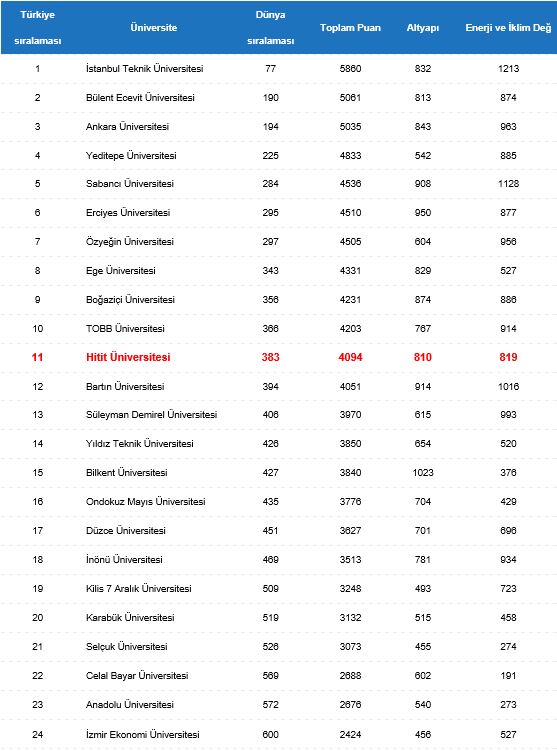 Hitit University Rectorate
Kuzey Kampüsü Çevre Yolu Bulvarı 19030 Çorum / TURKEY