With the slogan of "The Most Private State University", our university in the North Campus is proceeding with intensive construction works. At the North Campus, underground galleries and state-of-the-art intelligent buildings continue to be built, with a central laboratory, state-of-the-art equipment equipped with state-of-the-art modern equipment, dining halls and other buildings.
In addition to the investments made in the construction of our university, the number of our academic and administrative staff and students is increasing. Various educational units are opened for the future in order to attract students to our city and university and to make the city a city preferred by students. Employment-oriented departments and programs are included in these education units; departments and programs in the units are constantly updated with the current conditions and maximum attention is paid to the diversity in the planning framework. In addition, the number of our graduate programs with a limited number of graduate degrees (graduate and doctoral degrees) in higher education is being rapidly increased so as to increase the number of students there in a qualified manner.
Number of Department and Program
Our programs counted from 99 in 2011 to 213 with an increase of 115% in 2017 with programs opened with employment-focused department / program opening understanding.

The distribution of our departments and programs by level of education is as follows: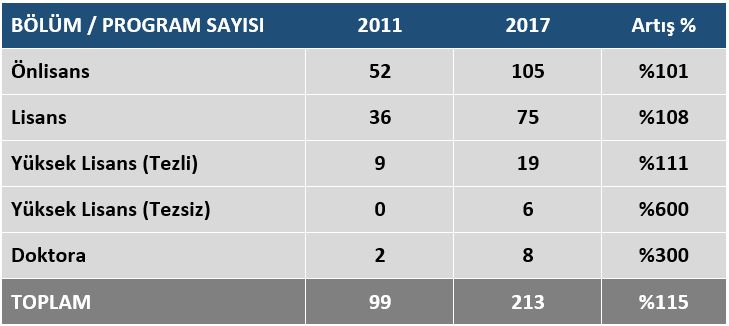 Number of Academic Staff
Our university, which is at a high level of preference in the country at the moment, has been adding its valuable teaching staff to its field every day in the frame of its determined mission and vision.

One of the important criteria for academic success and quality is the number of students per faculty member. University Ranking by Academic Performance (URAP), according to 2017 data, while the average of Turkey Research Laboratory is 33.1, this number is now 26,67 in our university and it is very meaningful and very proud in terms of our university to have an academic endeavor to reduce the number even further.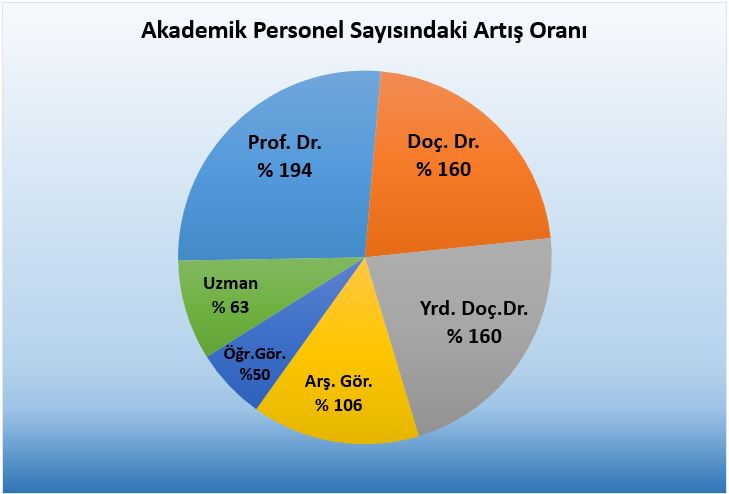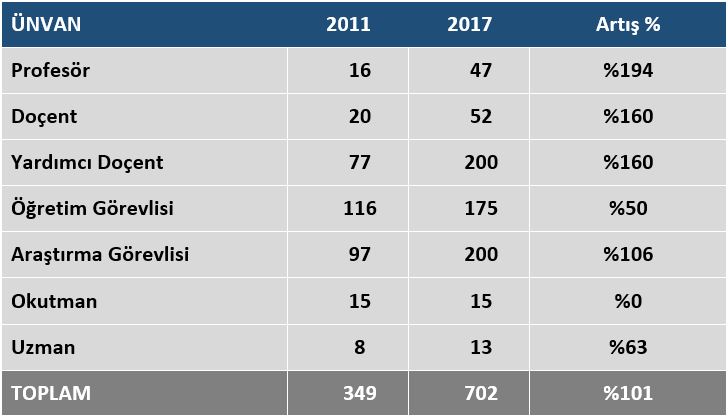 Number of Students
Our university is in a very good condition in terms of preference within scale and settlement rate. Having increased the number of students in a controlled manner, our University is bringing these students together with its competent academic and administrative staff in their fields at HİTÜ.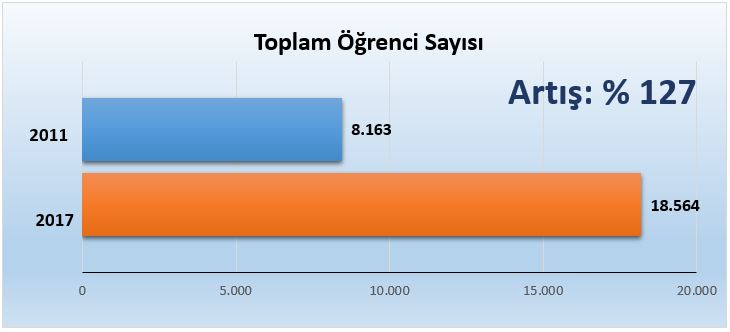 We are trying to increase the total student enrollment ratio of our graduate student ratio in a controlled manner especially at university.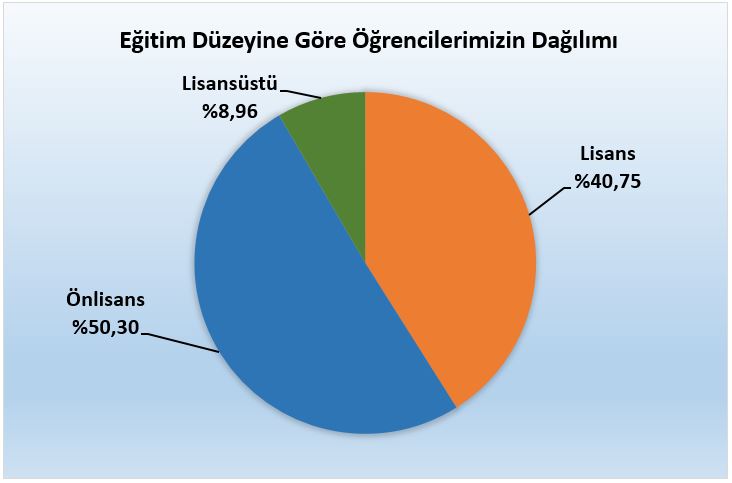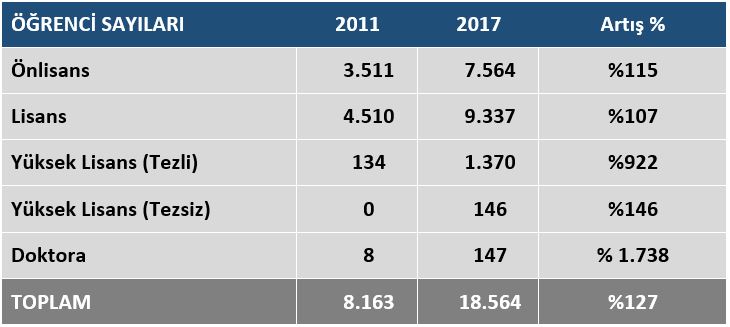 There has been a rapid increase in the number of graduate students.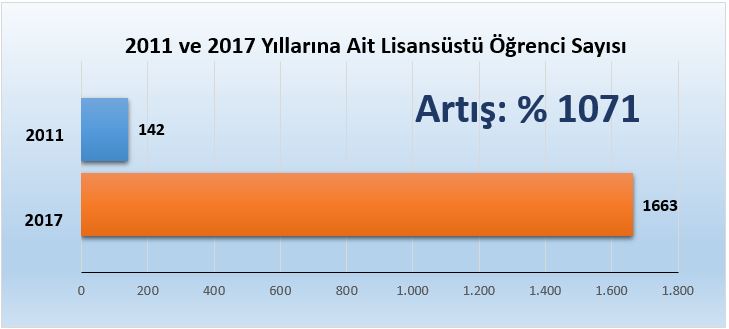 The distribution of our students according to our educational units is carried out in a planned manner.
On the other hand, our university, which attaches great importance to internationalization and cooperates with 148 universities in this framework, continues its education activities for international students from 34 countries.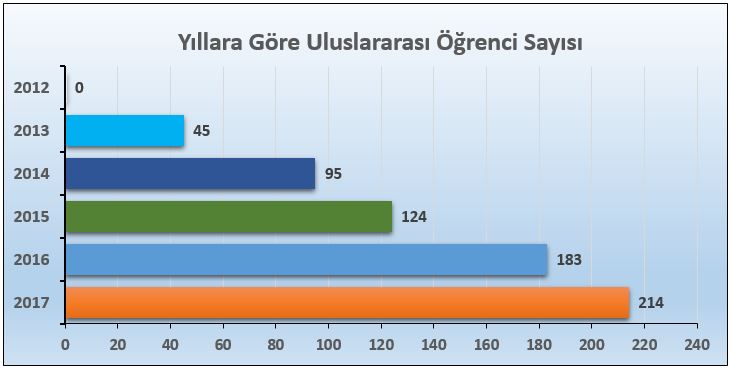 Our Training Units
In our university, the number of our education units is increasing systematically with the existing academic, administrative and physical sub-construction.
Our university continues to develop with enthusiastic studies in every area, with employment-oriented departments / programs continuing to work with education and self-sacrifice at R&D, and with a confident approach to becoming a "World University" within the framework of academic staff and student-centered approach to education.
Hitit University Rectorate
Kuzey Kampüsü Çevre Yolu Bulvarı 19030 Çorum / TURKEY