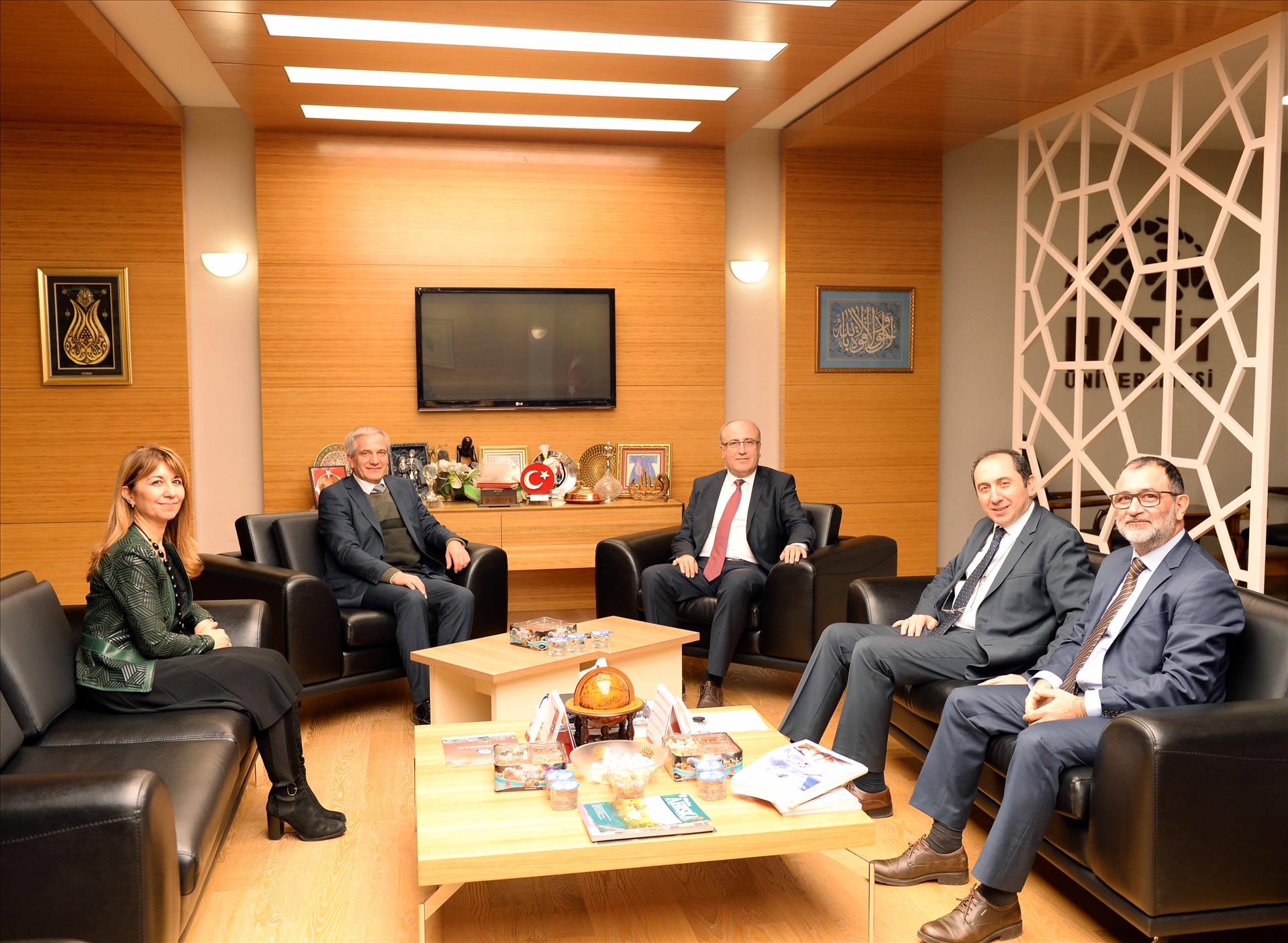 The faculty members of Ondokuz Mayıs University, Vice Rector Prof. Dr. Mehmet Kuran, Professor Dr. Fersat Kolbakır from Cardiovascular Surgery, and Vice Dean of the Faculty of Aeronautics and Astronautics Prof. Dr. Aydin Mısırlıoğlu visited our Rector Prof. Dr. Reha Metin Alkan in his office.
During the visit, they discussed the views on the "Civil Aviation Management" program, which is one of the departments we opened with the mentality of opening employment-oriented department.
Our Rector Dr. Reha Metin Alkan emphasizing the importance of this program in the aviation sector in Turkey and in the world said that students who graduated from the related department are easily employed and our students who graduated from this program in our university would represent our university rightly in the aviation sector with the education they have received. 
Rector Professor Dr. Reha Metin Alkan expressed his satisfaction with the visit and conveyed his thanks to Ondokuz Mayıs University for their support of the department.
Hitit University Rectorate
Kuzey Kampüsü Çevre Yolu Bulvarı 19030 Çorum / TURKEY