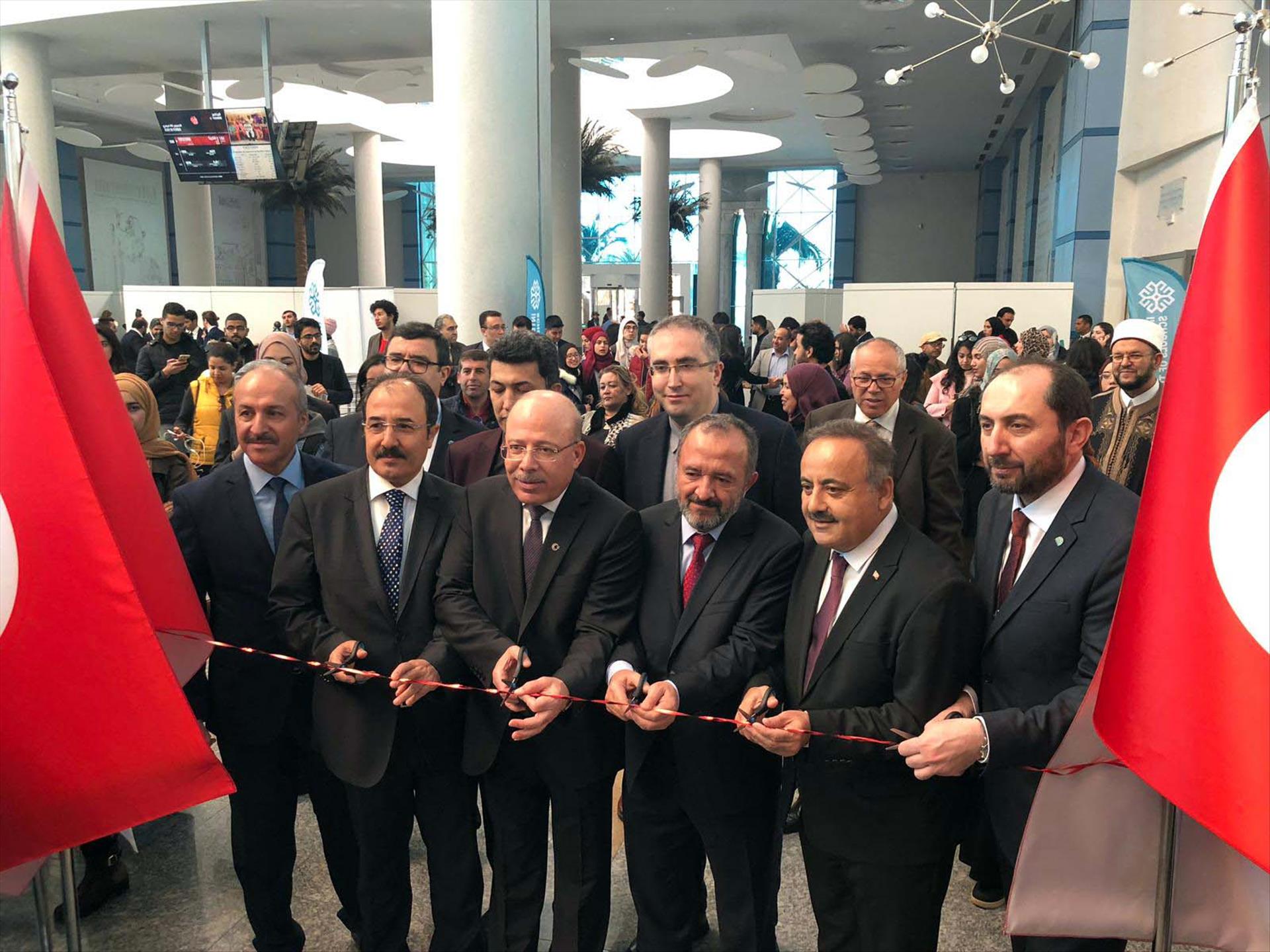 Our University met with Tunisian students in the education fair held in Tunisia by Turkish Maarif Foundation. 

Tunisian Ambassador Omer Faruk Dogan, Turkey Maarif Foundation Member of the  Board of Trustees. Dr. Cahit Bagci, Turkey Maarif Foundation Board Member Yunus Torpil and Hasan Yavuz, our oniversity Rector Prof. Dr. Reha Metin Alkan, Rector of Zonguldak Bülent Ecevit University Dr. Mustafa Çufalı attended in the fair. 14 universities from Turkey had stand in the fair which 2500 people consisting of students and educators visited. 
Director of the School of Foreign Languages Assoc. Prof. Dr. Gökçe Merey and Data Processing Office Head İsmail Eker also attended. 
Omer Faruk Dogan Turkeys Ambassador to Tunisia, said in a statement by expressing that North Africas first fair held at the level of university education :"Tunisia and Turkeys cultural, social and historical values of the two countries are very close together. These fairs are a great opportunity for the two countries to approach each other and develop their cooperation."
Our Rector Dr. Reha Metin Alkan said in his statement that our University has been making important strides towards becoming a world university. The Rector stated that our university is in close cooperation with many universities in this geography. He emphasizes that there is a need for trained manpower and resources, one of the most important issues in the world and these two important elements exist in North Africa.
Intensive Interest in Our University Stand
Tunisian students, who have a common interest in history, culture and many aspects with our students were told about academic and social opportunities and international exchange programs in Hitit University. Students questions were answered in our stand and detailed information about the departments and facilities of our university was given and promotional brochures were distributed.
Hitit University Rectorate
Hitit University Rectorate
Kuzey Kampüsü Çevre Yolu Bulvarı 19030 Çorum / TURKEY