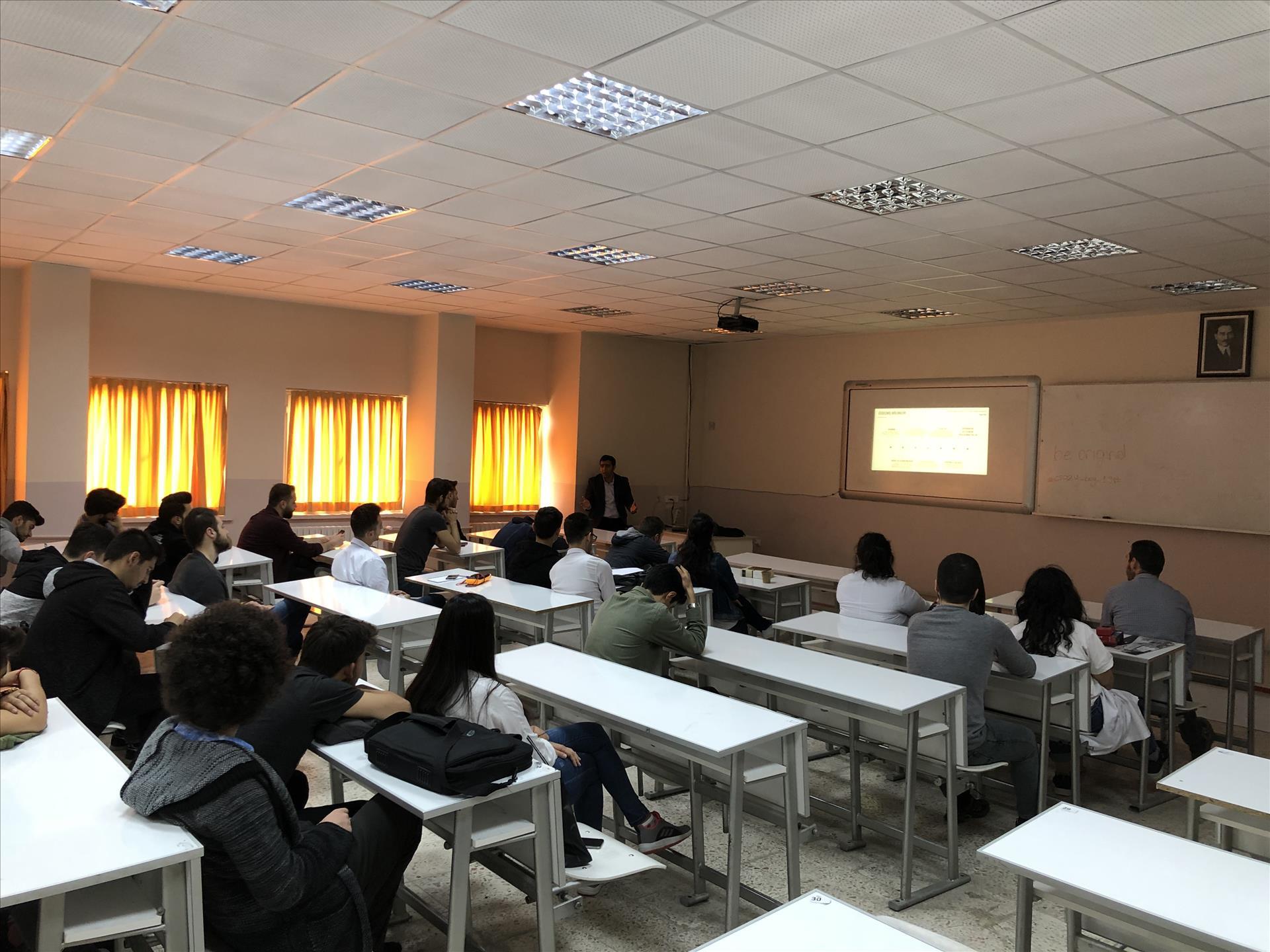 Between 29 April and 04 May 2019, various activities were carried out under the titles of culture, art, sports, conferences, congresses and interviews with our academic and administrative staff and students. Within the scope of these activities;
Conference  "Prof. Dr. Fuat Sezgin's Islam, Science and Technology Museum" was held by the Faculty of Theology and Fatih Sultan Mehmet Vakif University Faculty of Letters, Department of Science History Dr. Prof. Mustafa Kadar attended as a speaker. Hüsn-ü Hat works were also exhibited at the Social Life and Culture Center of our University.
At the Social Life and Culture Center of the University, "Hello Spring" painting exhibition was held by the Faculty of Fine Arts, Design and Architecture. "Multicolored Painting Exhibition" was held in Ethem Erkoç Conference Hall as well as a Spring Concert Güzel.
The University of Science and Literature organized a poetry competition.
The Project Market was organized by the Faculty of Engineering, where 25 students' works were exhibited in the Faculty of Engineering. In addition, Cazgır A.Ş. The Chairman of the Board of Directors, Mr. Orhan Cazgır, came together with our students to discuss the business life with the students.
Our University's Sports Science Faculty and Health Culture and Sports Department under the coordination of the Presidency of the 15 July Sports Complex Chess, volleyball, 3x3 basketball competitions, and Orienteering competition was held in Bahabey Pinetum.
The student congress, held every year by the Faculty of Economics and Administrative Sciences, was held in four different halls with concurrent sessions. Throughout the event, more than eighty papers have been presented in the fields of Social Sciences, Islamic Sciences and Health Sciences by our associate, undergraduate and graduate students.
At the Social Life and Culture Center of our University, Alaca Avni Çelik Vocational School has opened booths where firefighting, veterinary and cookery departments have been introduced.
In the coordination of the Human Resources Center of the University, the Training and Job Interviews of the University have been organized in various training units of our University by İŞKUR Çorum Provincial Directorate Job and Vocational Counseling.
We sincerely thank all those who support our activities with the participation and support of many of our units and who honor our participation.
Hitit University Rectorate
Hitit University Rectorate
Kuzey Kampüsü Çevre Yolu Bulvarı 19030 Çorum / TURKEY