International Students Studying at Our University Preferred to Stay in Turkey During the COVID-19 Pandemic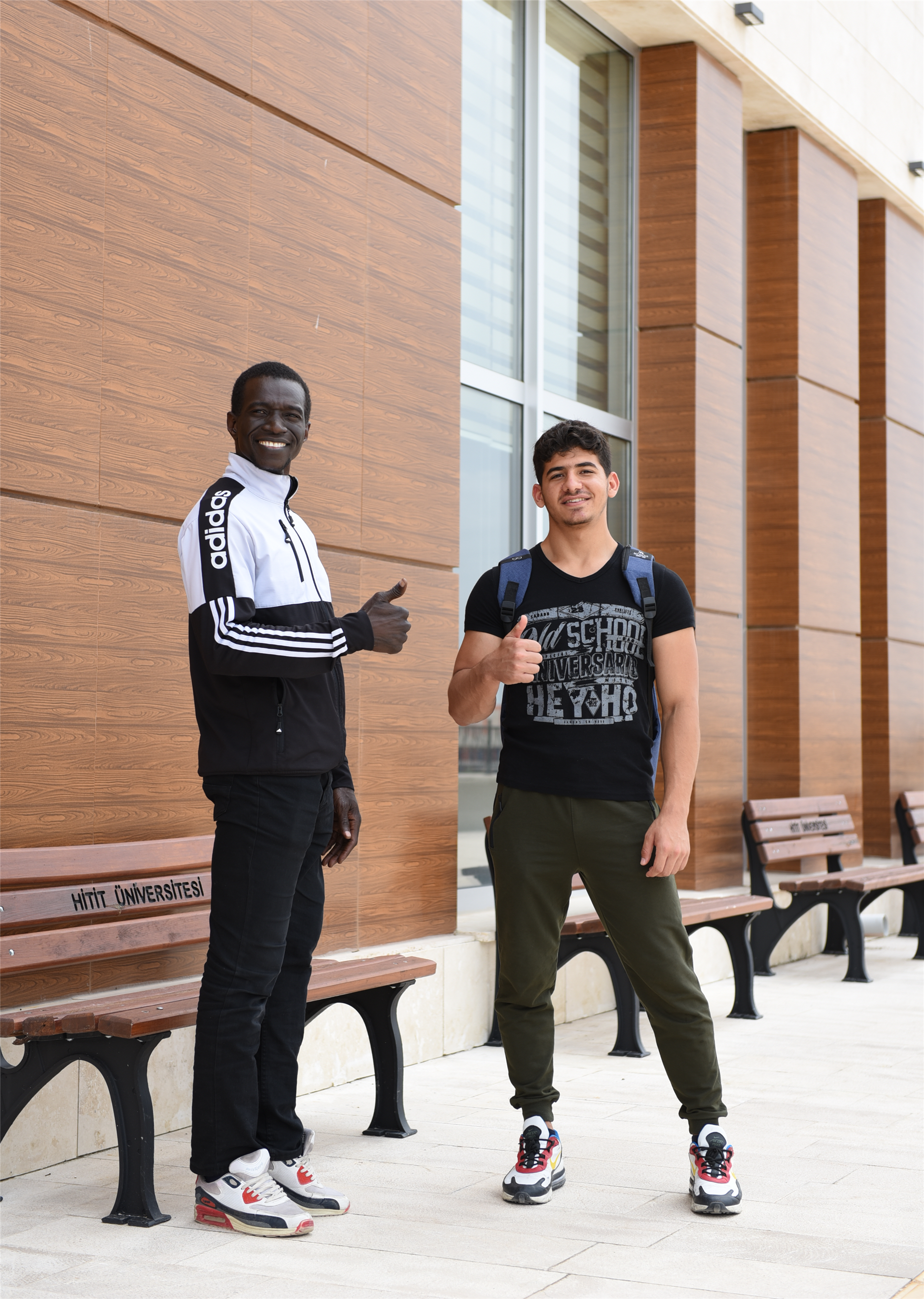 Despite the interruption of education, the majority of international students studying at Hitit University, Çorum preferred to stay in Turkey during the COVID-19 pandemic on the grounds that they will be safer here. 
Some of the international students, who came to Çorum to receive university education from different countries of the world, continue their distance education in the dormitories or the houses they rent.
As one of the international students who came to Çorum from Iraq, Saba ALSAMMARRA, who is 2nd grade student at the Department of Banking and Finance, Faculty of Economics and Administrative Sciences, stated that she preferred stay in Çorum even though face to face educataion was interrupted during the pandemic. 
During the pandemic, she thought it would be safer in Turkey stating "Unfortunately, my country is experiencing very serious difficulties due to the pandemic.  I know that health services in my country are not sufficiently provided and the cases recorded are not announced correctly; however in Turkey hospitals and doctors are giving a lot of confidence". 
"We are very glad to stay in Turkey"
Bismillah Afghan AZİM, who has been living in Turkey as a student Economics and Administrative Sciences Faculty of Hitit University, stated: 
"Duing the pandemic, at first I wanted to go to my own country, but we couldn't. But our university never left us alone. They greatly cared about us. Now I could go to Afghanistan, the borders were opened, but I chose to stay in Turkey for I knew I would be safe here. They cared of us every day, they paid great attention to everything from our health to our food. We were very pleased to stay in Turkey"
Mamat İSA, who is another international student came to Çorum from Cameroon to study university at Divinity Faculty of HİTÜ, stated: "We want to stay here as international students. Because we are always under control. If there are problems, they immediately care about us. This is a much safer place for me. My country also has the same pandemic; but the necessary treatment service is not provided". 
From Faculty of Sports Sciences of Hitit University, the international student, Syrian Hasan ELŞAVAMR also stated "During the pandemic, Turkey took great precautions, thus it was a lot more sense for me to stay in Turkey. Fortunately I'm in Turkey". 
International Students who went to abroad are returning to Turkey
HİTÜ Rector Prof. Dr. Ali Osman ÖZTÜRK stated that HİTÜ has 257 registered international students from 33 different countries and added:
"After face-to-face education was interrupted during the pandemic, some of our international students returned to their country and some preferred to stay in Çorum. Outgoing Erasmus students who went for training in various European countries decided to return to Turkey because of inadequate health systems in the city they stayed. Some of these students have returned to our country with the opportunities of our country offered and some of them continue their return processes "
Emphasizing that the pandemic process has been successfully managed in Çorum as in the whole country, and this situation gives confidence to international students. Professor Öztürk said, "In the course of the pandemic, we regularly followed our international students who prefer to stay in Çorum by trusting us and met their needs. As the university, we did not leave our international students alone. both the university administration and the university staff were constantly following and trying to meet their needs". 
Hitit University Rectorate
Kuzey Kampüsü Çevre Yolu Bulvarı 19030 Çorum / TURKEY