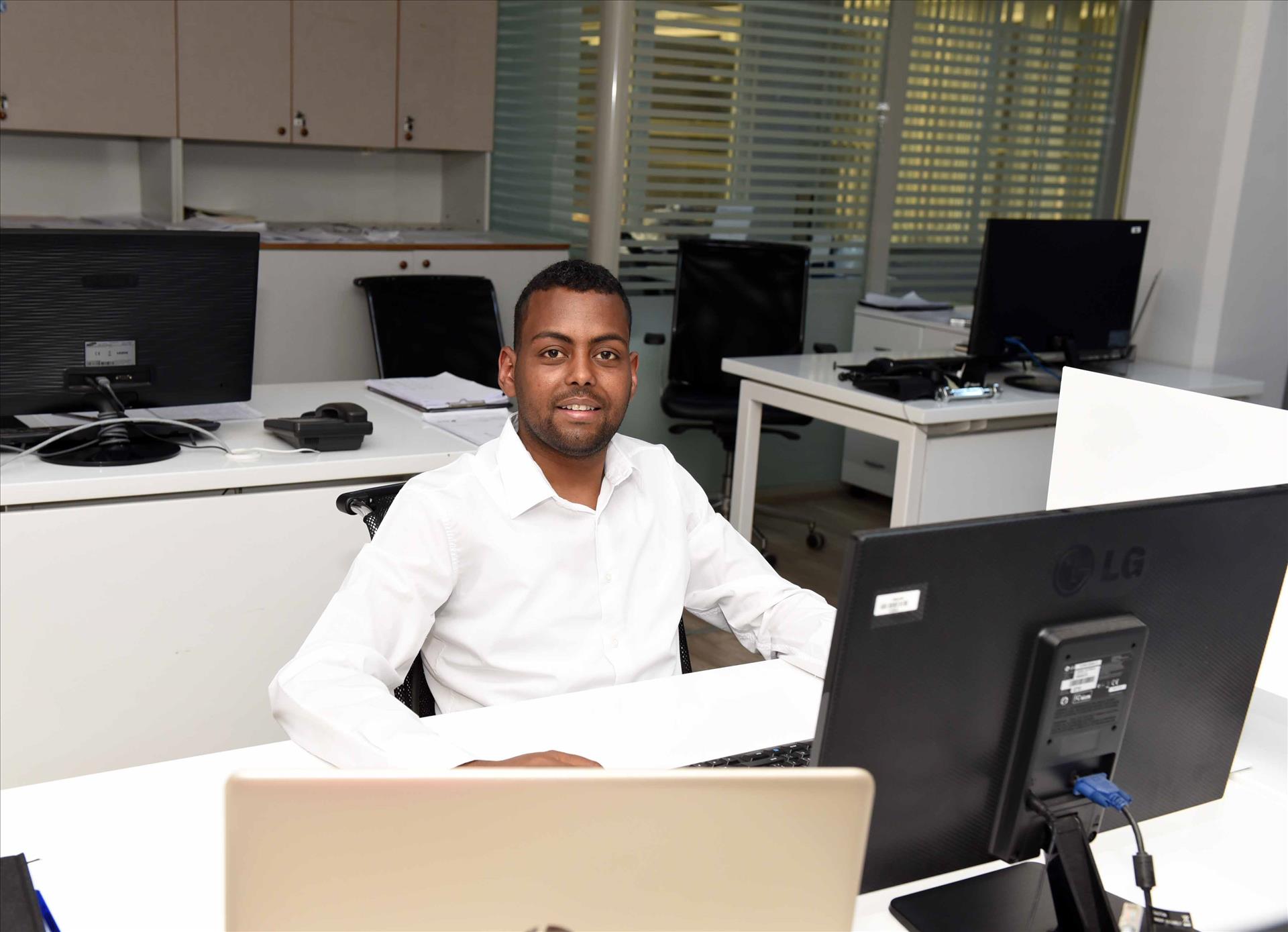 Graduating from Hitit University (HİTÜ), Abdi Adan Salat from Kenya has become one of the favorite employees of an exporter company operating in Çorum. 
Salat came from Kenya to Turkey for university education and completed his bachelor's degree at the department of chemical engineering and, when he graduated, he started working at Alapala Holding which is one of the leading companies at grain grinding and processing systems. 
Salat stated that he has been working as a Mill Process Assistant Specialist at Alapala since February 2019 and said, "I came to Çorum to get university education. I had such a job opportunity after completing my university education. I did not look for a job. "I got a job offer from the company I work for now, and I accepted it."
Indicating that he speaks 4 languages including Turkish, Salat stated "I got my bachelor's degree here so I'm familiar with Turkish culture. However, I'm also familiar with other cultures and I can speak different languages. Alapala Holding, where I work, is an exporter company and exports abroad. Such companies care about us as international students. Indeed, this is why I was preferred. They preferred me because I can work here and abroad." 
"My goal is to strengthen the bridge between Turkey and Kenya"
Abdi Adan Salat emphasized that he is very happy to work in Çorum and said:
"I was born in Kenya but my family is a Somali immigrant. My family also has an interest in Turkey and Turkish culture. That's why I preferred Turkey for my university education. When I started my education at Hitit University, I didn't know I would have such a job opportunity. Fortunately, I have completed my bachelor's degree in a city with exporter companies  with foreign connections, therefore, I can have a good career here. I am currently working as a mill process expert, but I plan to move to the company's sales and marketing department in Istanbul soon. My main goal is to strengthen the bridge between Turkey and Kenya.
Haluk Çargar, Alapala Technical Operations and Strategic Planning Director, stated that they are very satisfied with the work of Abdi Adan Salat and said, "Salat adapted to our company very quickly. He showed great improvement. "
Hitit University Rectorate
Kuzey Kampüsü Çevre Yolu Bulvarı 19030 Çorum / TURKEY