Contact Information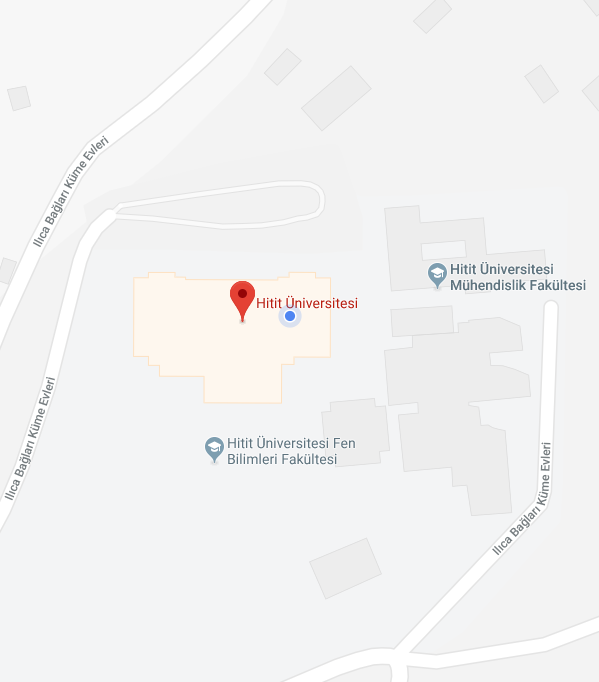 RECTORATE CONTACT INFORMATION

Address







:





T.C. Hitit Üniversitesi
Kuzey Kampüsü
Çevre Yolu Bulvarı
19030 Çorum / TURKEY

Phone

:
0364 219 19 19

Fax

:
0364 219 19 38

E-Mail

:
rektorluk@hitit.edu.tr

KEP Address

:
hitituniversitesi@hs01.kep.tr
TRANSPORTATION INFORMATION
City Transportation
Transportation to North Campus is provided by public transport buses which move every 15 minutes by the Clock Tower located in the city center.
Intercity Transportation
Intercity transportation from Çorum is provided by buses at any time of the day. Çorum is 243 km away from Ankara, 175 km away from Samsun, 783 km away from Antalya and 614 km away from İstanbul.
Air Transportation
The closest airport to Çorum is in Merzifon. It takes about 30 minutes to reach our University from Merzifon Airport by shuttle or taxi. There are flights of Turkish Airlines and Pegasus Airlines from Istanbul Ataturk Airport and Istanbul Sabiha Gokcen Airport to Merzifon Airport.
---
Hitit University Rectorate
Kuzey Kampüsü Çevre Yolu Bulvarı 19030 Çorum / TURKEY