Rector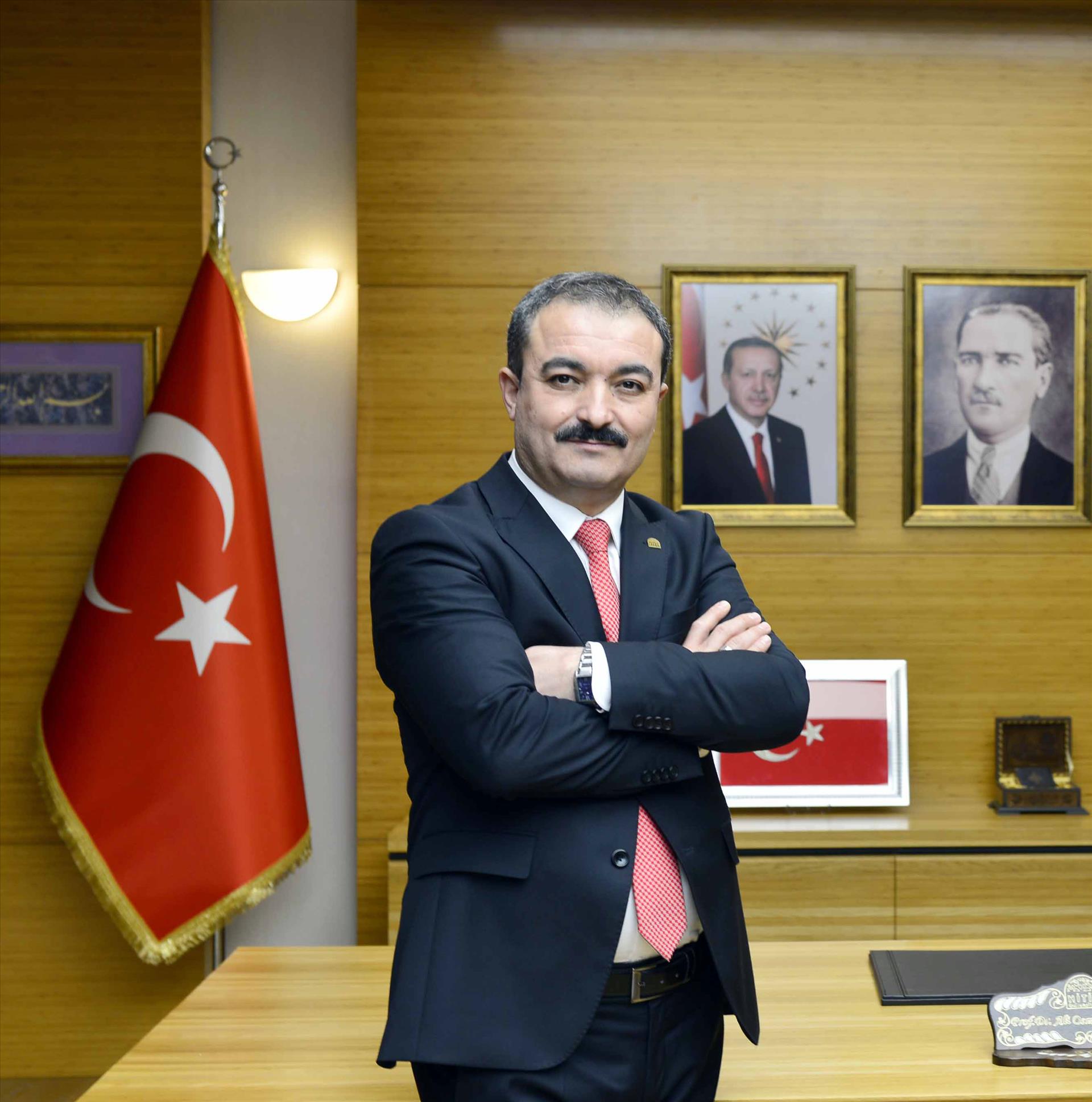 Prof. Dr. Ali Osman ÖZTÜRK
Curriculum Vitae
Prof. Dr. Ali Osman Öztürk was born in 1972 in Emet, Kütahya. After graduating from Emet İmam Hatip High School, he started his undergraduate education in 1991 at the Department of Public Administration, Faculty of Political Sciences, İstanbul University. After graduating from the Faculty of Political Sciences with a degree, he received his master's degree in "Social Policies and Industrial Relations of the European Union' in 1997 from the Department of Labor Economics, Faculty of Economics at the same university.
In 1997, he completed his course period in the Department of Labor Economics at Istanbul University and moved to America in August 1998. In addition to his language education at Cornell University, one of the most respected universities in the United States, he continued his research in the fields of labor economics and human resources. He decided to continue his graduate studies in the United States and started his PhD studies in Public Administration at North Carolina State University in 2000. He completed his PhD in 2005 as a full-time teaching assistant. During his tenure as an assistant, he was awarded with "Outstanding Research Assistant" for his success in developing and presenting research methods courses in political science via Internet. 
In the year he received his PhD degree, he started to work as coordinator in the Public Sector Leadership Bachelor's Degree completion program which was just a project. Within the structuring of the LPS program, he took an active role in all stages from the establishment of academic program infrastructure to curriculum development. In 2008, he was appointed as LPS program director and lecturer in the Faculty of Public Administration and International Relations. Although the university's program budgets shrank due to the global financial crisis that started in the same year, the LPS program led by Prof. Dr. Öztürk succeeded in providing financial returns without taking a share from the faculty budget with the financing model it established. In addition to the academic success achieved by the LPS program in a short period of time, the model developed in the financial resource supply and management has started to be used as a new model at North Carolina State University. During his term as the LPS Program Director, he lectured "Leadership in the Public Sector" and published articles in prestigious academic journals (SSCI et al).
Between 2008 and 2010, Prof. Dr. Öztürk also conducted training activities outside the university. He provided Management Practices trainings and project consultancy to senior executives of North Carolina State within the context of the Certified Public Manager (CPM), which is considered to be highly effective in the public sector of the United States.
Prof. Dr. Öztürk continued his academic career at the Istanbul Commerce University where he worked from his return to Turkey in the summer of 2011 to October 2014. In addition to being a faculty member at the Department of Political Science and International Relations, he also held administrative duties such as Bologna Process Coordinator, Department Head, Leadership and Entrepreneurship Application and Research Center, respectively. In 2013, he became an associate professor in the Department of Public Administration and a professor in 2018, and served as a faculty member in the Department of Political Science and Public Administration in English at Istanbul Medipol University. While maintaining his academic activities in Turkey, gave leadership lessons to the students of North Carolina State University through online training method between 2011 and 2015 by maintaining his connection with Public Sector Leadership program, which he founded, in United States. Prof. Dr. Ali Osman Öztürk has published numerous international and national studies in the fields of new public administration, entrepreneurship in the public sector, business ethics and research methods in social sciences. 
Besides his academic career, he respectively served as Prime Minister's Advisor, Prime Minister's Chief Advisor and Prime Ministry Public Diplomacy Coordinator from 2014 to 2018. Prof. Dr. Ali Osman Öztürk has been a member of the TRT Board of Directors since 2017. He is married with two children and has a good command of English.
---
Hitit University Rectorate
Kuzey Kampüsü Çevre Yolu Bulvarı 19030 Çorum / TURKEY