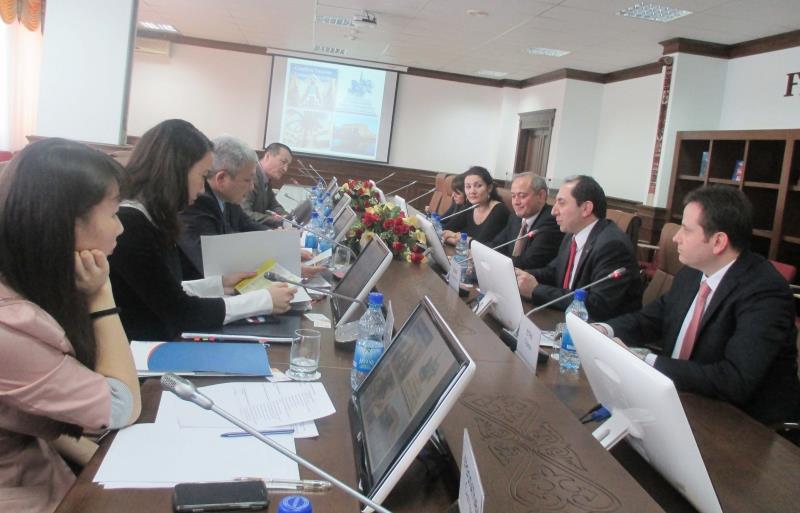 Our Rector Prof. Dr. Reha Metin ALKAN visited Kazakhstan for academic partnerships and educational fairs between 14-16 March 2014. Advisor to the rector Assoc. Prof. Dr. Ömer BOSTANCI, Inst. Oya USLU from the International Relations Office and İsmail EKER from the Office of Press and Public Relations accompanied Prof. Dr. ALKAN during his visit.
Prof. Dr. Reha Metin ALKAN visited L. N. Gumilyov Eurasian National University in Astana and Kimep University, Turan University and Kazakh-American University in Almaty to sign Mevlana Exchange Program Protocol with these universities. Prof. Dr. ALKAN also signed a Memorandum of Understanding with Kazakh-American University.
With the agreements signed during this visit, the number of Mevlana Exchange Program partners has increased to 24 and the number of Memorandum of Understanding has increased to 45. Our students and academic staff will be able to benefit from mobility activities thanks to these agreements.
Our delegation came together with Kazakh students during the Educational Fairs held by Study-Inn and A2 on 14th March in Astana and on 16th March in Almaty. Kazakh students were very much interested in our university during these fairs.
Mevlana Exchange Program Coordinatorship
Hitit University Rectorate
Kuzey Kampüsü Çevre Yolu Bulvarı 19030 Çorum / TURKEY