Vice-Rectors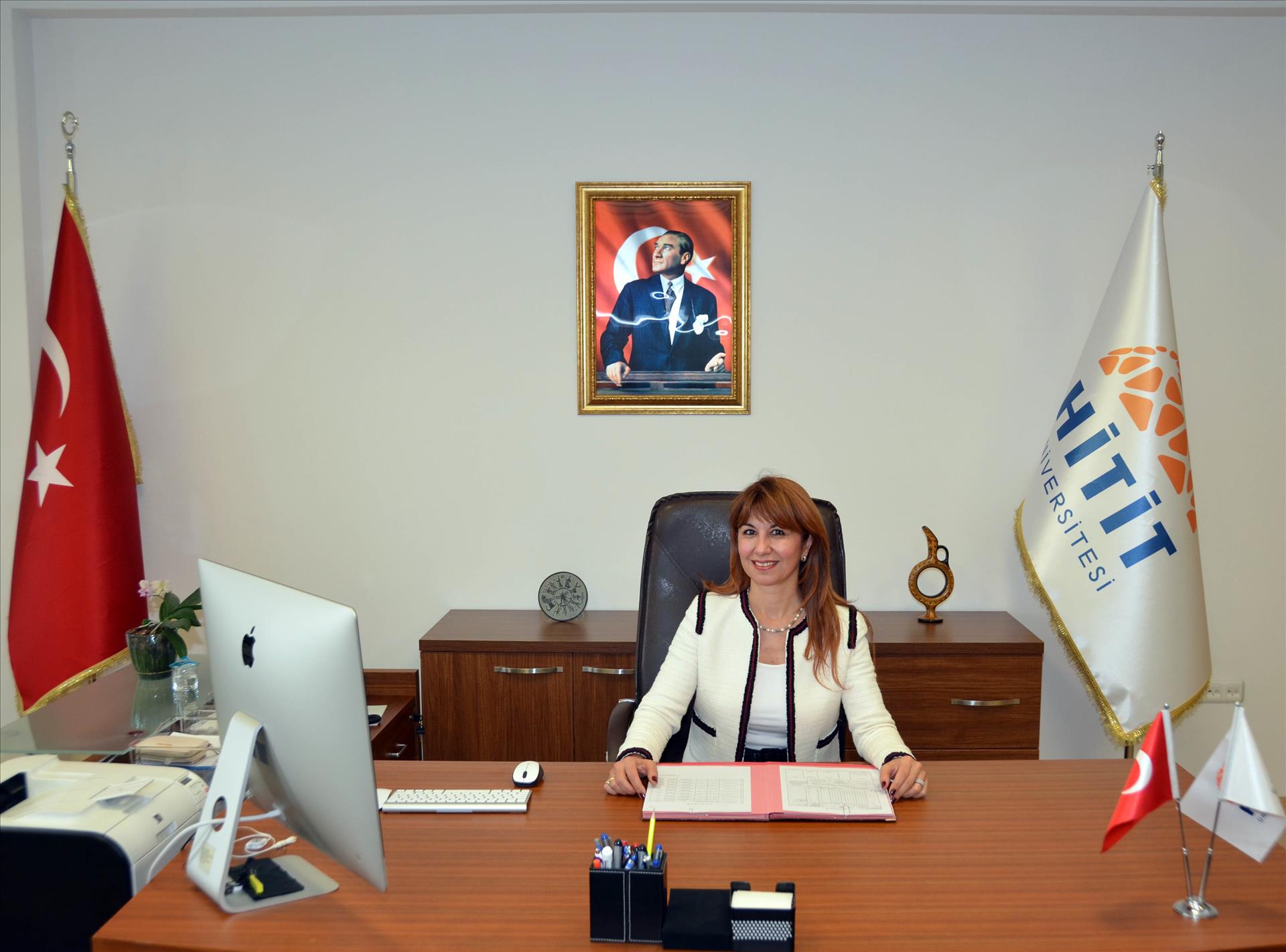 Prof. Dr. Nurcan BAYKAM

Prof. Dr. Nurcan Baykam who was born in Kayseri on June 01, 1965 completed her primary Education in Kayseri and secondary and high school in TED Ankara College. She was graduated from the Faculty of Medicine, Ankara University. After completing her compulsory service in Uşak State Hospital, she began to specialize in the field of Infectious Diseases and Clinical Microbiology in Ankara Numune Training and Research Hospital. She continued to work as Chief Assistant in the same clinic after getting specialty in 1995. She studied on clinical and molecular diagnostic tests of HIV/AIDS in the University of Pittsburgh Schools of the Health Sciences and UPMC in Pittsburg, the United States of America. As of 2002, she served as Vice President in Refik Saydam Hıfzıssıha Center for 1.5 year. She received her title as Infectious Diseases and Clinical Microbiology Associate Professor in 2005. She is still executive board member in Hospital Infections and Associations Fighting Viral Hepatitis related with the field. She has 77 published works, 130 proceedings, 24 book chapters one of which is international on her field especially viral hepatitis, Crimean-Congo Hemorrhagic Fever, brucellosis, HIV/AIDS and hospital infections in national and international arena. She was appointed as professor in the Department of Infectious Diseases and Clinical Microbiology in Medicine Faculty of Hitit University on June 2, 2014 while working as Lecturer since 2012 in Infectious Diseases and Clinical Microbiology Clinic of Ankara Numune Training and Research Hospital to which she was appointed as Chef Assistant in 2008. She is married with a daughter and has a good command of English.
Tel         : 0 (364) 219 19 19 Extension: 1940
 Fax         : 0 (364) 219 19 38
E-mail : nurcanbaykam@hitit.edu.tr
---
Vice-Rectors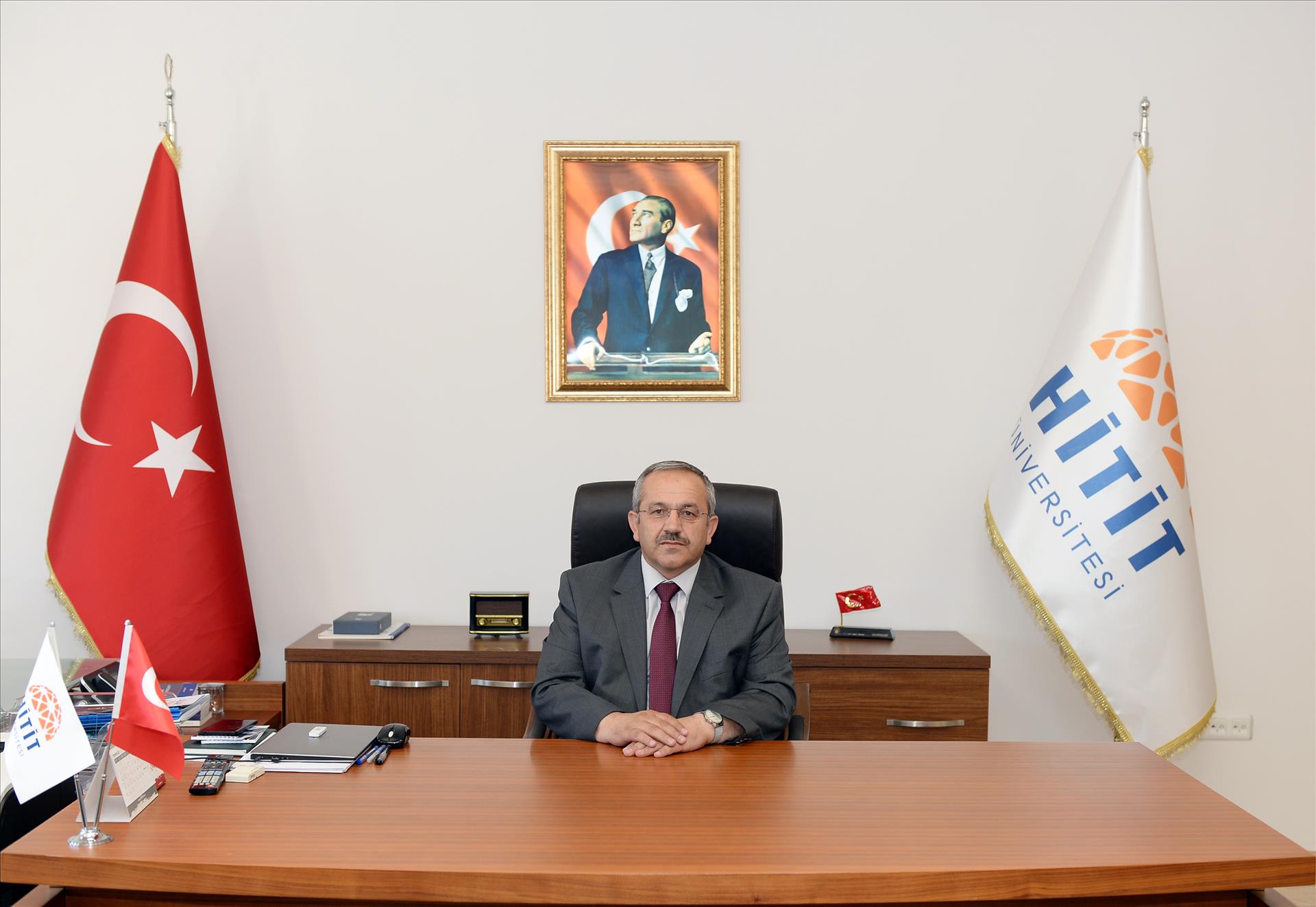 Prof. Dr. Halil İbrahim ŞİMŞEK
He was born in 1968 in Bayburt / Aydıntepe. Hecompleted his primary education in Aydıntepe and his secondary education inBayburt İmam Hatip High School. In 1993, he graduated from the Faculty ofDivinity, Ondokuz Mayıs University. He completed his master's degree at OMÜInstitute of Social Sciences in 1996 and his doctorate at Ankara UniversityInstitute of Social Sciences in 2002. From 1994 to 2003, he worked as aresearch assistant at the Department of Basic Islamic Sciences, Çorum Facultyof Divinity, Gazi University. He was appointed as Asst. Prof. Dr. in the samedepartment in 2003. In 2006, he was tenured in the Faculty of Divinity, HititUniversity. He received the title of Associate Professor in 2008.  In 2014, he was appointed as Professor. In2016, he was appointed to Bayburt University with a temporary assignment.Between 2016 and 2019, he served as vice rector and deputy dean of the Facultyof Health Sciences at BAYU. He is currently the vice-rector of HititUniversity and a faculty member at the Faculty of Divinity.
Tel           : 0 (364) 219 19 19 Extension: 1945
Fax           : 0 (364) 219 19 38
E-mail       : halilibrahimsimsek@hitit.edu.tr
---
Hitit University Rectorate
Kuzey Kampüsü Çevre Yolu Bulvarı 19030 Çorum / TURKEY