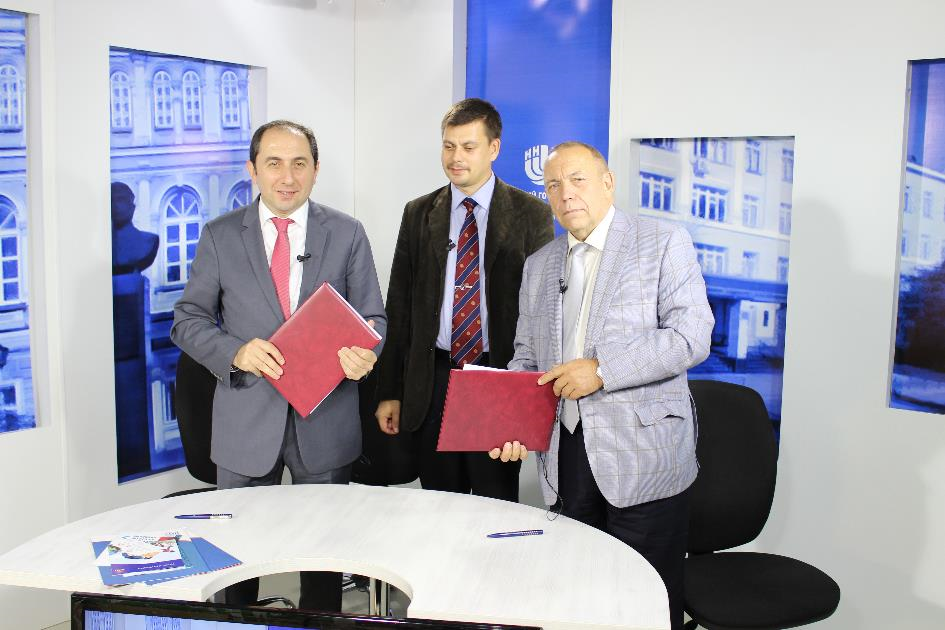 Our university Rector Prof. Dr. Reha Metin Alkan went to Russia and made a series of events. He visited Lobachevsky University (UNN) and met with Rector Prof. Dr. Evgeny V. Chuprunov after his presentation in QS Worldwide 2015 organized by QS which is one of the world's largest and most prestigious university ranking systems.
Rector Prof. Dr. Chuprunov said "Lobachevsky University founded in 1916 and celebrating its 100th anniversary in the next year has been growing rapidly with the internationalization works and there are many international students all over the world and we are pleased to have agreement with Hitit University. Academic staff mobility especially in the education units where Turkish departments are present and in the other education units is very important and thus joint studies academically and scientifically can be carried out. We have been told that Russian is needed in the business world especially in the tourism sector in Turkey, we are seeking for the solution related to this problem and we can make collaboration with Hitit University on this matter. "
Rector Prof. Dr. Alkan said "Hitit University is a new university; however, it makes its presence felt all over the world with the works of internationalization as a requirement of changing higher education system in addition to educational activities. We have many international students from different countries of the world and we endeavour to increase the number. Mevlana Exchange Programme introduced by Turkish Higher Education Council and including the whole world is one of the most important tool in this regard."
After the meeting, the agreement on the bilateral cooperation and Mevlana Protocol were signed with Lobachevsky University.
The number of agreements in 46 countries with 121 universities has reached 152 with this new agreement.
Hitit University Rectorate
Kuzey Kampüsü Çevre Yolu Bulvarı 19030 Çorum / TURKEY