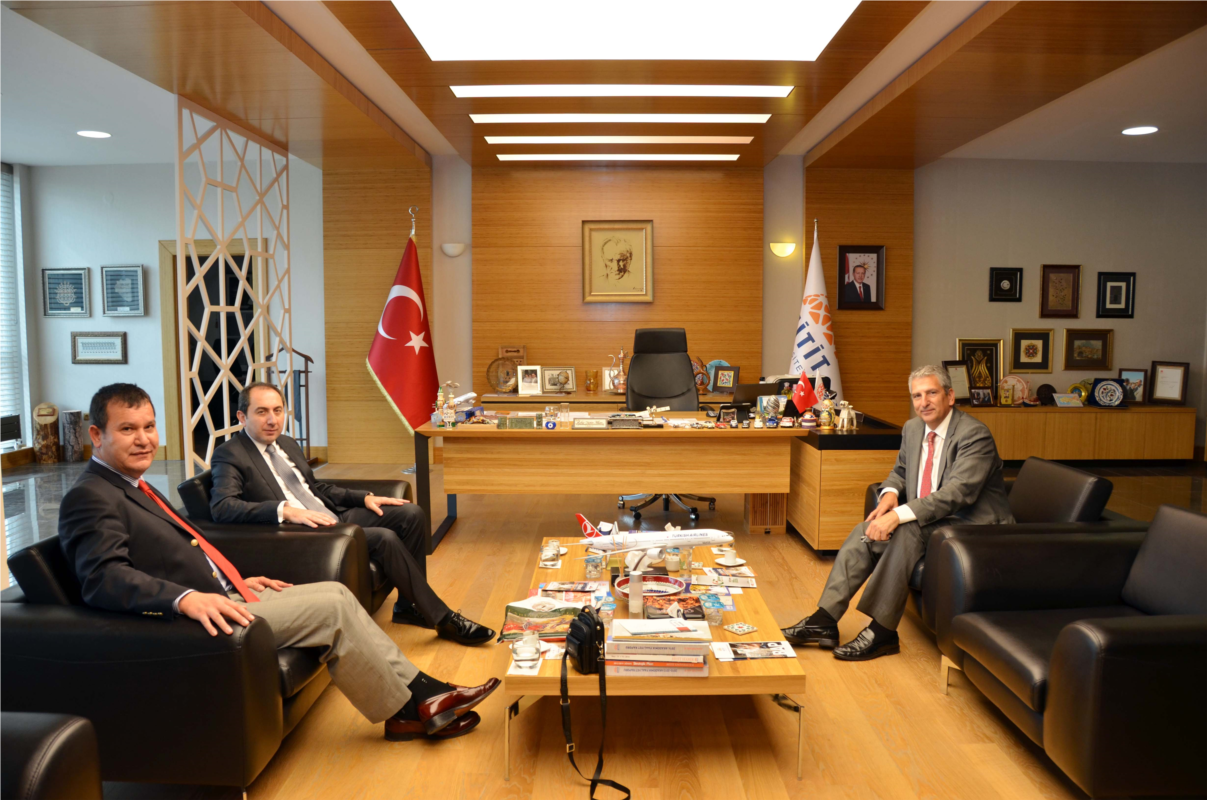 Prof. Dr. Joseph Ugras from the Faculty of Business Administration of La Salle University visited our Rector Prof. Dr. Reha Metin Alkan.
Stating that the aim of his visit was to enhance mutual academic studies within the scope of signed bilateral agreement between our universities, Prof. Dr. Joseph Ugras emphasized that he would make contributions to develop the present bilateral cooperation especially on MBA programs and added that he will give a lecture to the conference 'What is MBA?' in ÇTSO Conference Hall on 20th October 2015.
Our Rector Prof. Dr. Alkan emphasized that we aim to train students equipped with modern knowledge and skills, competent in their profession, having visional viewpoint and innovative thought and we put importance on opening employment oriented departments/programs stating that he carried out negotiations for developing the cooperations with La Salle University. With regard to developing instruments for collaboration with industry and related sectors, Rector Prof. Dr. Alkan said, new departments were opened in all units of the university, especially in the Faculty of Economics and Administrative Sciences.
Emphasizing that the university model training only students has changed into a new university model transmitting information to the society, Prof. Dr. Alkan stated that our university conducts studies towards developing MBA programs, these programs will contribute to university-sector collaboration and thanked Prof. Dr. Joseph Ugras for his supports. 
Hitit University Rectorate
Kuzey Kampüsü Çevre Yolu Bulvarı 19030 Çorum / TURKEY