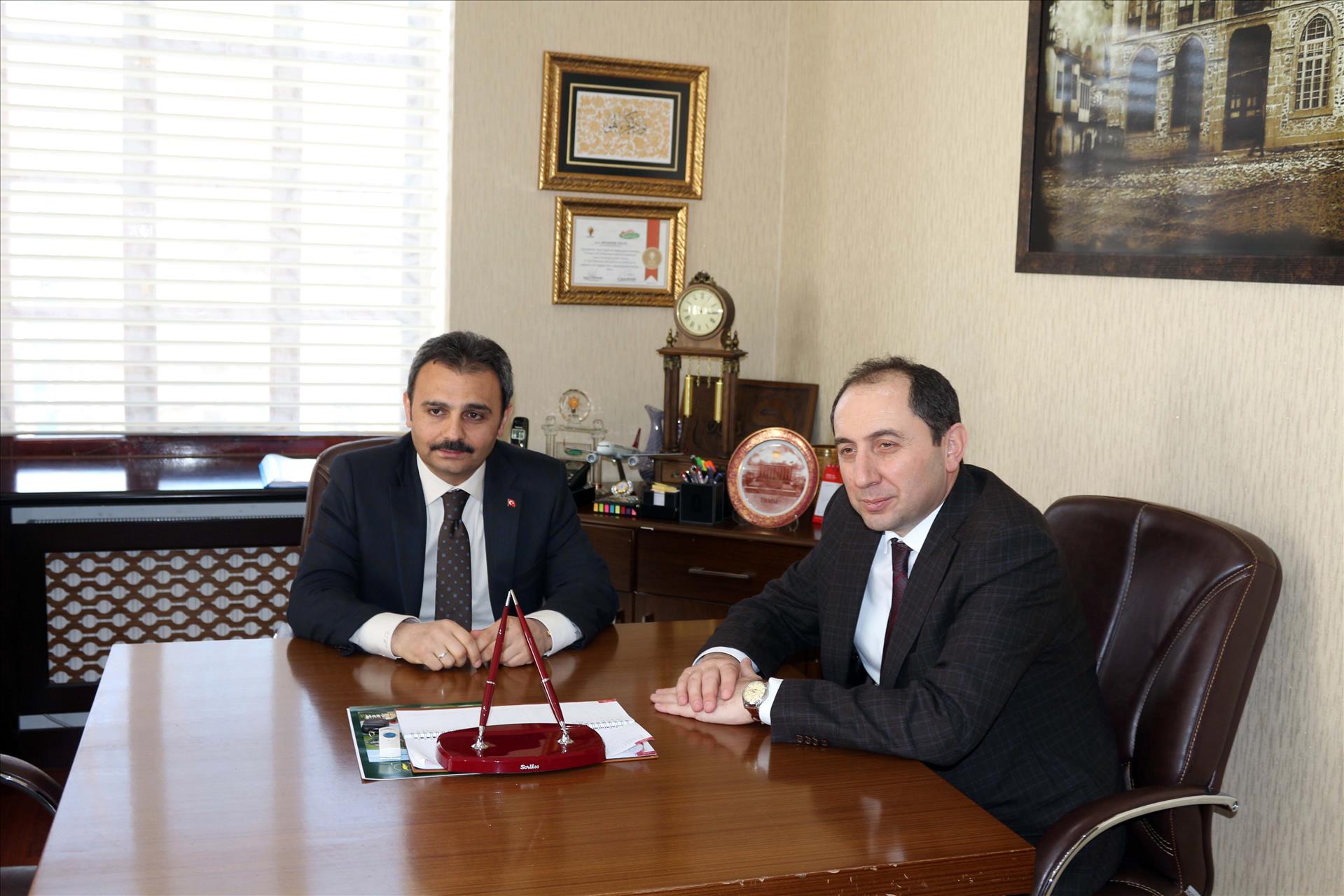 Our Rector made a visit to Muzaffer KÜLCÜ, the Mayor of Çorum to make a general evaluation about the activities which will be organized with the collaboration of Çorum Municipality within the frame of 10th Foundation Anniversary of Hitit University. Prof. Dr. Alkan also added that the collaboration between the two institutions has turned into a more fruitful in the issues which not only include the pyhsical infrastructure of our university but also social, cultural and scientific areas.
Prof. Dr. Alkan stated that the 12th World Wrestling Championship which will be organized between the dates of 25-30 October, 2016 will be of a great importance for both our city and our country.
Expressing his satisfaction with the visit, Muzaffer KÜLCÜ said that they followed the activities and developments in Hitit University expressing his belief the social, cultural and artistic activities contributed greatly to the social development of cities.
Hitit University Rectorate
Kuzey Kampüsü Çevre Yolu Bulvarı 19030 Çorum / TURKEY