"2017 Annual Electricity Investments Mass Opening Ceremony" Held by Reception of President Recep Tayyip Erdoğan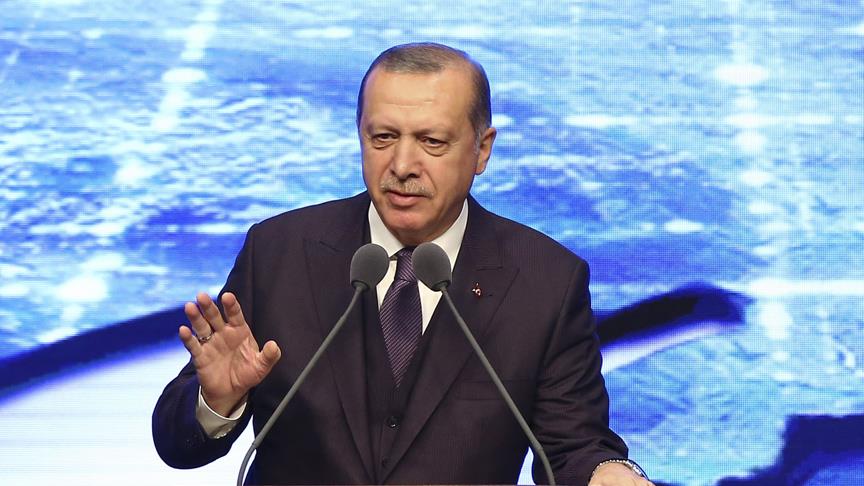 "Mass Opening Ceremony of 2017 Annual Electricity Investments" organized by the Ministry of Energy and Natural Resources at the Beştepe Millet Culture and Congress Center in the Presidency Social complex was held with the participation of our President Mr. Recep Tayyip Erdoğan. The Ceremony, which many politicians and bureaucrats and many guests attended, Dr. Reha Metin Alkan and Vocational School of Technical Sciences Director Assoc. Dr. Sinan Çalışkan also participated.
President Erdogan saying that the power plants would be instrumental for the country and the nation in his speech, congratulated those who had been involved in winning the projects to the country.
President Erdogan said that the ceremony was attended by 6,090 megawatts of power at the end of the year and that 583 of the facilities were acquired by the country. He said approximately 78 percent of the installed capacity of these facilities is licensed and 22 percent is made up of licensed electric power plants . "I hope that by the end of the year we will have more than 1,132 megawatts of electricity production facilities, a total of about 191 thousand units. "
President Erdogan pointed out that only 2,774 units and 8,222 megawatts of facilities will be brought to Turkey in 2017 with the power plants coming into service in 2017. "Thus, we are signing a new record in terms of production plants that have been commissioned in a year. We will continue without slowing down. "
President Erdogan stressed that there is a direct relationship between the growth rates of countries and energy consumption, and even welfare levels.
Hitit University Rectorate
Kuzey Kampüsü Çevre Yolu Bulvarı 19030 Çorum / TURKEY