History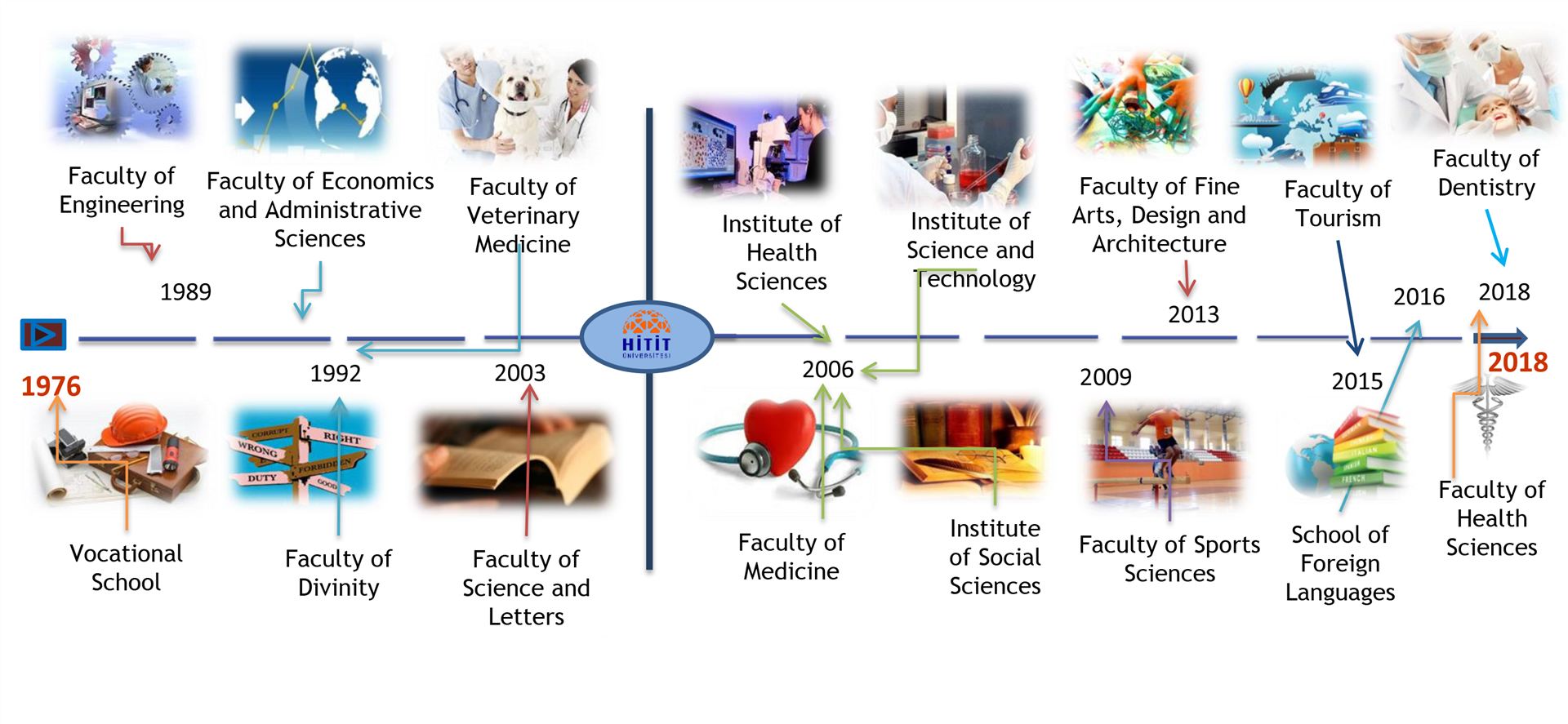 Hitit University, founded in 17 March 2006 in Çorum, with full of trust and peace and the shining star of the region situated, presents students a safe future that guarantees quality education by representing both civilizations and innovation with colorful university experience and employment-focused departments through the slogans "The Sun of Knowledge Enlightening the Civilization", "The Most Special State University" and "Distinguished City - World University". 
Hitit University, taking firm steps forward for its goal as a contemporary university with its dynamic and competent academic staff, having national and international reputation, integrated with its region and industry in every aspect and open to innovation with the slogan "Distinguished City - World Class University" attracts attention as one of the most rapidly developing universities.
In accordance with great targets, we made an untiring effort and got the positive results quickly. Since 2006 when education started, Hitit University has been offering high quality education to 18.475 students, 1.641 of which is graduate students, in 9 faculties, 3 institutions, 2 schools and 7 vocational schools. There are also 186 foreign students registered in our university, the majority of whom are from the Central Asian Republics. On the other hand, we are hosting students from 27 different countries, from Europe to North Africa, from the Middle East to the Balkans and the Caucasus. Our studies on the restructuring of education and training are continuing rapidly in order to improve the quality of education for a university competing with world standards and the world, continue education in a more contemporary and flexible structure and offer our students a successful and versatile future. Our ultimate goal is to graduate individuals who know at least one foreign language, read a lot, make research, investigate, follow their goals and have no worries about their future.
At the same time, our research and application centers, which have reached to 14 today, have been conducting in-depth research on many subjects by our expert instructors and also there is a Training and Research Hospital. All these educational activities are carried out by 698 academic staff and 377 administrative staff working full time in our University. Hence, Hitit University has been a large institution with a population of approximately 20,000.
Please click to access our university brochure.